Thursday August 21
Worked. Got home, I blogged and watched stupid movies. I was too sick to leave the hour or do anything. James and Gene had a Hollyshorts party at the Roosevelt Hotel that I wish I could have gone to, but I was too sick.
I missed out birthday stuff too for a friend. Fuck this stupid throat flu.
I slept.
Friday August 22
Worked. Got home. James picked me up, and we went over to the salon to dye and cut my hair, and we had a nice little dinner nearby at Hala Cafe, it was pretty yummy, I had sweet potato flavored chickpeas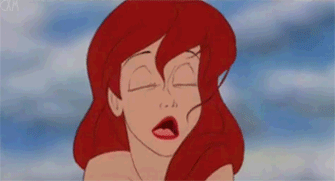 We had to cut my bangs, they were getting long.
We then got home, and I bathed, and I knocked out at 10:00pm. Yes, I went to bed early on a Friday night. I just knocked the fuck out.
Woke up at Midnight to see James for a bit, then went back to bed.
Saturday August 23
Woke up, drove up to Sherman Oaks to pick up Mike and Irene, and we made trip to visit a good friend of ours. It was great seeing him, and very eye-opening. Also we taught him THIRST and bye bye panties. lol
Drove home, had pizza, and I was just glad to see everyone and spend time with everyone. Then hung out a bit. I drove home.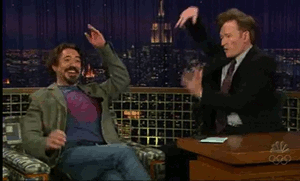 Watched tv, then picked up James from work, he wasn't feeling well and knocked out.
I went out to Ruin and got to see people. I had to get out of the house.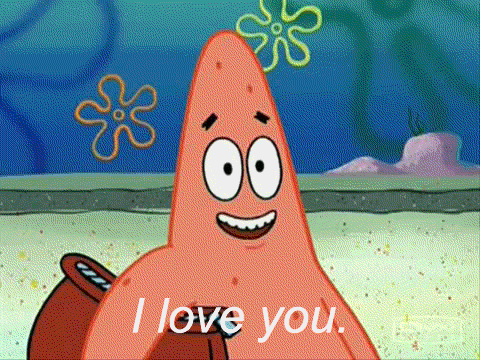 I drove over to Ruin, and ran into many sweeties, got to see Taso, Anne E.,Brian VS, Jenn, many more people, it was pretty rad just being around people. I also had a conversation with Larry F., it was pretty rad catching up with him
It was cool talking with peeps and just being chill. It was nice that people were happy to see me too, cuz I haven't been to the club lately.
I left. Drove home. I got to spend some time with James and we hung out a bit and eventually slept.
Sunday August 24
Woke up. Watched anime, I gotta say, I like Kill LA Kill so far, it's like this is the reasons I liked anime before, but good lawd the cheesecake factor. Bouncing titties and man ass all over, but hey at least it's naked people.
I gave it a chance, and glad I did.
James came home, and we had a nice little dinner at Sake House, we haven't been there in a long time. Good to be there gain. :) It was also great just having a conversation with him.
Went back home, slept.
Monday August 25th
worked. It's my last few days, and well of course there is more bullshit.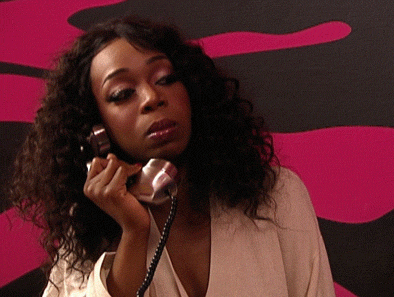 me at work when I have to answer the phone
Just yeah,just stressful, it's sad that this place is so fucking stressful EVEN ON MY LAST DAYS HERE.
I got home, then drove to Irene's to do Yoga then I worked out at the gym nearby.
I then drove home, and bathed and knocked out.
Good times!
Today
worked. More stupid bullshit.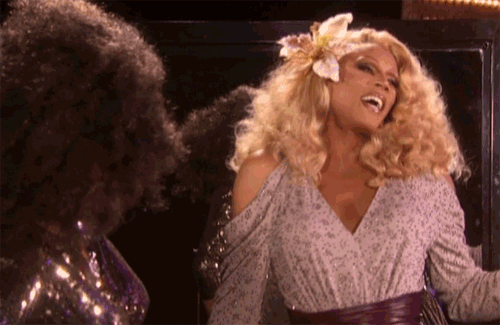 I at least got to say goodbye to the foodtrucks I went to. It's weird, I saw the foodtruck that was there when I first interviewed for a job at this place, he wished me luck. Been working every since, and he had just opened up his food truck.
Today, he was there, and I got to say goodbye. We thought it was funny that I started with him, and ended with him.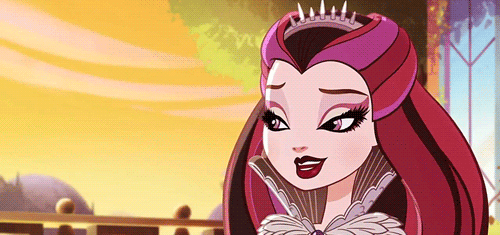 Got home, did grocery shopping shopping and blogged, I napped a bit.
So tomorrow, is my last day at my current day job. I then start a new day job the very next day, kinda lame, but sadly i can't afford time off.
I hope this new job is a good step in the right direction for me, I really did want this job due to scheduling perks and I'm glad I got it. I hope for many good things with this new job. But then again, anything would be better than my current job where basically ANYTHING CAN GO TITS UP AT ANY TIME especially in my department.
I will miss co-workers because it was nice to have a "family" again. But I have to move on and do what is best for me, especially when this place has caused me so much stress and health issues and rage boners.
I also have a bunch of bullshit to deal with tomorrow too. AWESOME!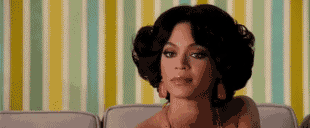 Well kids, wish me luck.
Current Mood:

cranky

Current Music:

Drugs, Inc.
Current Mood:

amused

Current Music:

Oddities: NEw York
Monday
Had a job interview, pounded on so much make up and also made sure I was on enough pain killers, decongestants, and High as fuck on DayQuil to make sure I didn't come off sick.
I had to interview with this new place with 4 people.
Yeah it was pretty crazy, they seemed a bit put off my me, and I got asked where I saw myself in 5 years.
I have no idea. I didn't see myself in this position 5 years ago. I thought I'd be a famous artist by now, I even remember my stupid ex FatAss bitching to me about this shit and his 5 year plan bullshit.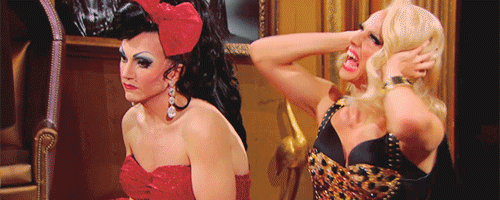 the years with my psycho ex.
But hey, I got out of Fontana and away from him, and have proved him wrong in every which way possible. SO GO ME!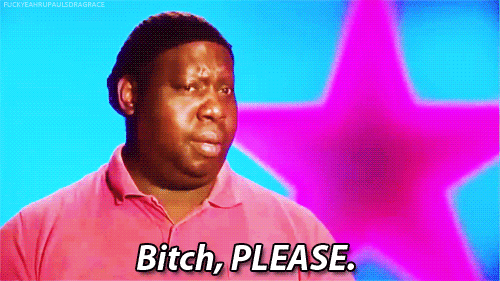 So I got home, I think I mentioned two idiots in Benz racing in the other post.
Tuesday
I still sick woke up, rode the bus to work so I don't exhort myself. I am still with my cold, and trying to get over it. fuck this sore throat in the ass.
So I got to work. Worked. Got a call from the place I interviewed.
Guess what kids?
I GOT THE JOB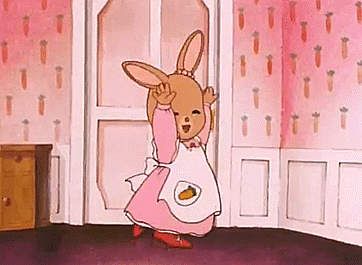 FUCK YAAAAAAAASSSSSSSSSS!!!!!!!!!!!!!!!!!!!!!
!!!!!!!!!!!!!!!!!!
I am very happy about this. This new job seems like a better opportunity for me. It's not down the street anymore, I have to drive a bit, but it's not an unholy commute. It's about 15 minutes. I am gonna miss the 15 minute bike rides to work, but the drive won't be that bad thankfully. I'll be working on the Sunset Strip, so that's awesome, and I'll be closer to my gym, so I'll be working out again. :)
I will miss biking to work. But West Hollywood is fucking awful to bike in. I'm sure I can figure it out eventually, cuz I'd like to stick to commuting to work by bike, but that area is NOT very bike friendly at all.
We'll see what happens, I might get a Vespa in the near future. We'll see.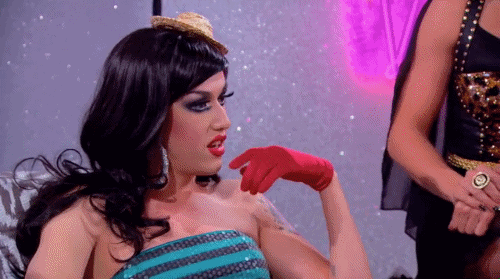 But yeah, I got a new job, I start next week. I hope for new and happy adventures.
I got home, then drove to Irene's to do yoga.
Lately PHotobucket is being lame.
Today
Worked, told manager that I would be leaving in a week.
They had their chance. They made the decision to not hire me. So I had to move on.
I got home, Irene came over, we filmed. There has been so much stupid anger lately.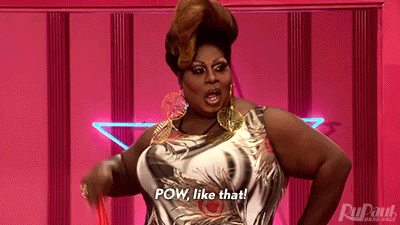 Like people are literally shitting their pants over the
ALS BUCKET CHALLENGE
Yay a charity helping people. Then mother fuckers had to get butthurt over the ALS challenge being popular and deseratly trying so hard to be holier than though or "edgy" telling people how wrong they are for supporting a certain charity, cuz all of a sudden, people give a shit. That's great. Now shut up. Are you actually googling on which charity you like better? No you're just bitching on line and sharing your stupid opinion.
Also, no one is FORCING you to pour ice on your head, or making you watch the videos.
Remember morons, you have a choice. Don't like something? don't follow it, comment on it, watch it, just leave it alone, and let it go away, don't give it energy.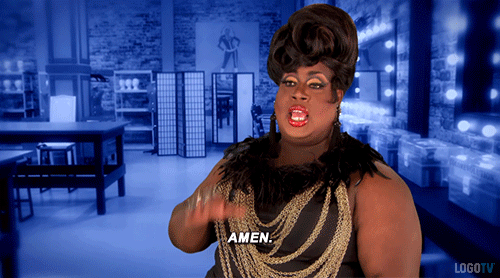 But people like to share their stupid edgy opinions on social media, cuz they probably have nothing else going on worth while in their lives, or feel out of control, or just like to simply think they have all the answers.
You don't.
shut the fuck up.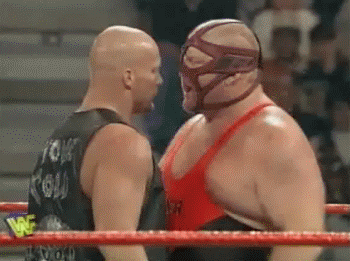 Every internet argument ever.
And when you show them facts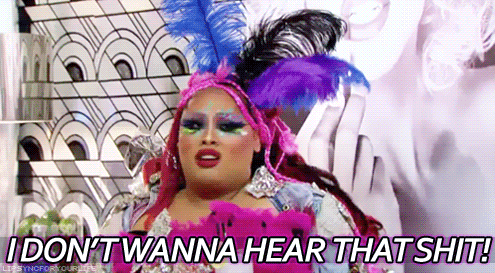 Lawd.
Also the tragedy in Ferguson, Missouri, where a stupid idiot cop decided an unarmed Black teenager was too scary so he shot him a few times. Then a slur of stupid happened, when the cops just decided to be bigger dildos.
It's also sad that people my age are turning into their stupid racist grandpa.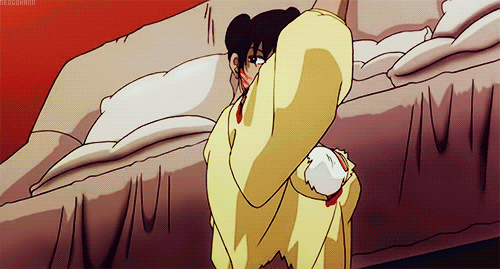 People choose to be upset and look for reasons to be upset, instead of improving their lives, they just sit on their asses and get into arguments with other idiots about stupid crap and waste their days away being angry. Get a stroke.
It's just silly. I find it funny, cuz wow. Sometimes I'm a bit "you're mom should have swallowed." But sometimes I'm like "I'm so glad i'm not a moron"
But yeah. fun stuff.
So yeah, anyway woot
So, Irene and I filmed, James came home, and we've been hanging out a bit.
I have one more week at my job. I'm looking forward to future endeavors and all that shit.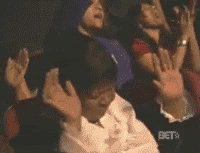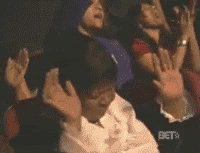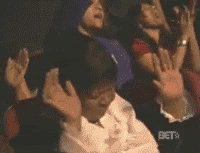 Current Mood:

relieved

Current Music:

Reggae music
Monday August 11
Worked.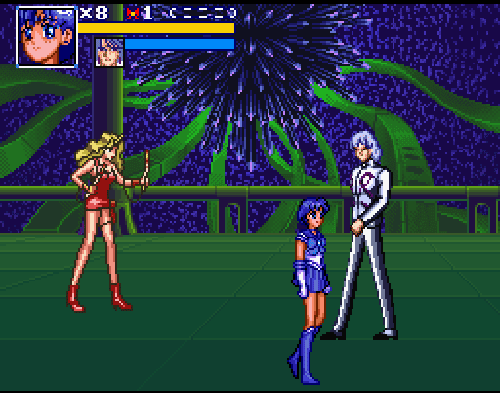 Every day at work pretty much.
I got home, chudded out, James and Gene had a shoot meeting with a location place. SoI hung out at home. James and Gene got back around 11pm, and wanted to hang out, I had to run to the bedroom, cuz My bra was off and I looked homeless, I was getting ready for bed.
So we walked over to Little Bar, drank a bit, then headed home. There was fun times and laughing and some karaoke. Good times.
Tuesday August 12
Worked. Coworker called off. Shit starting to get real.
I drove to Irene's for Yoga. Then after I went to the gym to work out.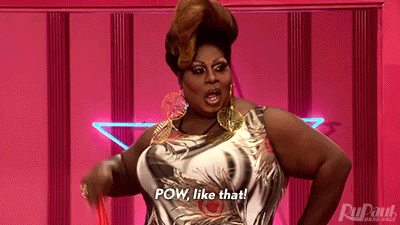 Drove home and James and I some dinner.
Wednesday August 13
Worked. Two new people have started working. I think one is my replacement. I'm ok with it. Just get me the fuck out of here.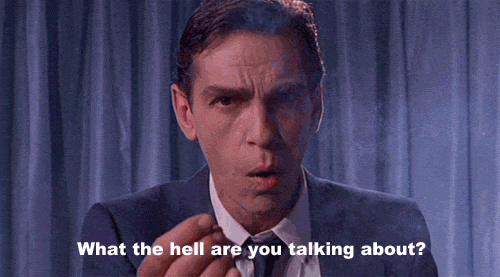 me at work everyday
I got home, hung out with Sam after work, I haven't seen him in a while, and wanted to hang out. We got a drink at The Woods, and chilled for an hour, I took the bus, it was nice to ride the 212 again. I'm trying to get out more. I just hate taking more than 1 bus to get anywhere.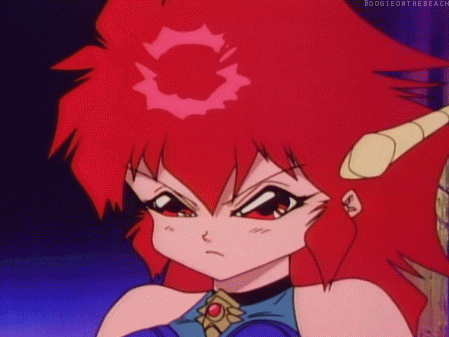 So good times were had, and we talked about art, Sam showed me an app he was doing that had awesome words on it. Good times. I took a lyft home, then knocked out.
Thursday
Worked. Coworker that was offered perm position, QUIT and did not return to work.
So yeah that was fun.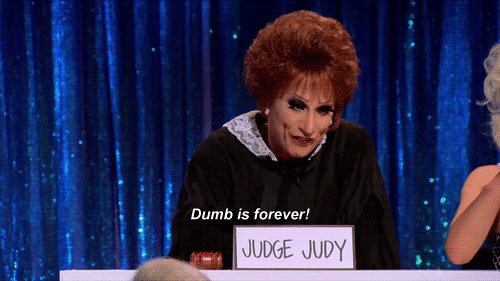 Yeah..........
so I got home, hung out with Ehriz, and had a drink at the Burgundy Room. Then we walked over to Loaded.
Jon Dzubak
Blackpool Republic
So got to see them perform, ran into Apollo and Mordred, that was cool. Ehriz fired me a few times for screaming "bye bye panties" at Jon. It was hilarious.
GUYS! HE WAS HOLDING A GUITAR! MY PANTIES FLEW OFF!
Had a good night, took the Lyft home, James got home, knocked out.
FRiday
Took a half day from work, and I was getting sick. Work was actually kind of awful. I was only there a few hours, and I just wanted to leave.
Was told by my manager that they will be keeping me on, until I find another job. So they are being cool, cuz well I haven't quit yet. I like money. So yeah. Not quitting until I have another job.
So I'm not facing unemployment.
that is very nice of them.
I got sick though. So I biked home, and knocked out for a few hours.
This is at Hollywood/Highland
Then later on, we went to the
Hollyshorts Film Festival
at the
TCL CHinese Theater
A hollywood icon :D WOO!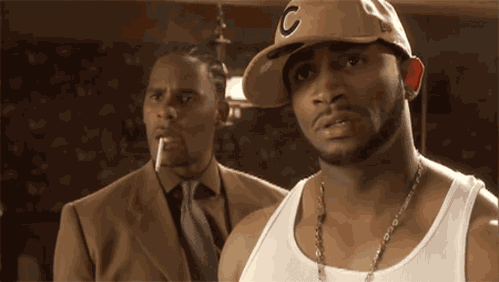 So we get there, ran into peeps, ran into a friend I met through Amit, and had a good conversation about why we were there and movies and animation.
They corralled us into the movie theatre, and boom the shorts started, they were all horror based, and I liked a lot of them. It was fun.
Brian Erzen was taking photos I was like OMG! HIIIIIII!
Photo I took of James
Me happy I didn't punch people.
Here are Brian's photos
So that was that, and then we went to Velvet Margarita for the after party, I think people thought they were getting free booze, cuz they tried going to the vip area, guys itw as just people hanging out, wow people were thirsty for relevance. These two drunk hot messes went up stairs, they were from the movie festival, but I sorta doubt it, they seemed like they just wanted to find someone to give them drugs cuz their personalities were waring off.
HOnestly, it was like "ATTACK OF THE HOLLYWOOD STEREOTYPES" it was pretty bad.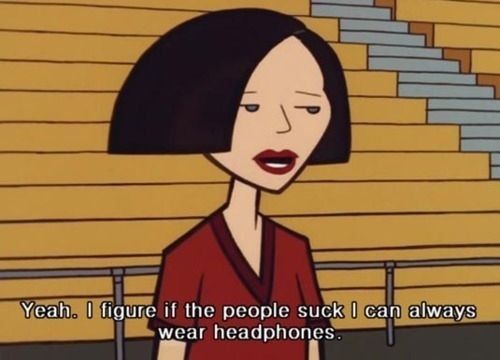 Every time i leave the house and have to put up with people.
this is how I don't punch people.
I met a nice dude, and we talked about stuff, it was actually a good conversation and then we started talking about video games to the annoyance at everyone at our table. James found it amusing. These dudes were from South OC and we talked about how I know that area and how I know people that escaped it.
Irvine = Pearlclutchtopia
So after that, they wanted to do more stuff, I was dropped off.
I got home, slept. A bit sick.
Saturday
Biked to therapy, slept a bit, watched bullshit tv.
I tried to heal up, bathed, then I drove to John's to pick him up for Bootie LA.
Sam, Bekka, Kathleen (john's friend), and Andrea met up with us, and we danced all night, it was seriously awesome. I WAS SWEATY! OMG!
I like going to Bootie, cuz it's one of the few clubs that don't bore me to death. I don't really like going to Goth clubs much anymore, cuz the music is usually the same, I mean I get it, it's a Goth club..but I guess I want more dancy stuff.
Most of the time at the club, I just sit in the back, drink booze and smoke and bitch the entire time. But it is nice to see people.
I need to go out more.
I miss many people.
John and I and Andrea talked about cats being assholes. It was pretty funny, and then we talked about Driving shoes, and were like "those exist?"
Good times were had, and always a great night at Bootie. :)
Sunday
Sick. Did fuck all.
slept.
Monday today
Had a job interview, I think it went ok.
saw two douchebags race their Mercedes Benz.......yeah.....it was like two rich idiot dads trying to race each other, and the model they had I don't think is built for racing, but it was two rich idiots. ugh.
but I hope it went well, still feeling a little sick, and dreading going back to work tomorrow, cuz I'm sure all the bullshit happened today.
FUN.
Wish me luck, and I'm still looking for a job.
me when I get a new job
Current Mood:

sick

Current Music:

Lords of the New Church - Like a Virgin
Monday AUgust 4th
Worked, it was awkward. Got home, James and I hung out a bit, did some drawing.
I don't think we went out. We just hung out and did nothing too cray cray
I think James and I just stayed in and chudded around the apartment. I dont think we did anything to crazy.
Tuesday August 5th
worked. Got home. James and I went to a coffee shop near us to hang out, I got to draw and color my comics, and he was writing.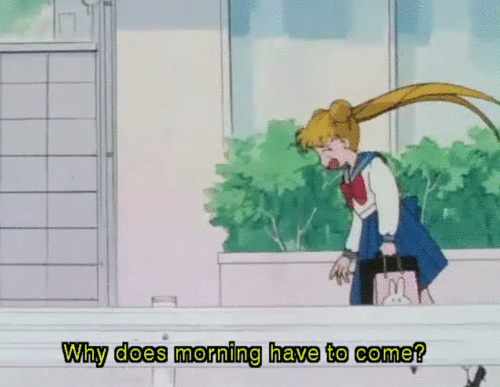 Me every morning before work.
James and I hung out at home. It was good times.
Wednesday August 6th
Worked.Irene came over, and we did Yoga, it was cool and we had a good convo about life. We are going to do what we want to do.
James came home. Hung out a bit. Irene and I went to
FarPoint Karaoke
Hung out with John and Mike as well and Victoria C. And Andrew, and Jenna, it was good times, mostly me smoking and not drinking a lot and shaking my head at mostly everything.
Thursday August 7th
Worked. Got home. Tried out the gym on Sunset & Vine. I rode my bike and I'm pleased to say I love the new bike route, it's super cool. The bike route was easy, and thankfully not as many hills as when I bike to West Hollywood. So that's good. But Sunset and Vine is a bit sketchier than West Hollywood, but people in West Hollywood are mostly rich and drive like complete morons.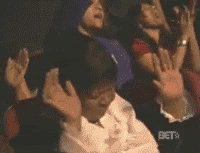 Me when I survive riding my bike in West Hollywood.
Got to the gym and worked out. Then biked safely home. Had a small dinner and watched cartoons with James.
Friday
Worked. Stuff happened.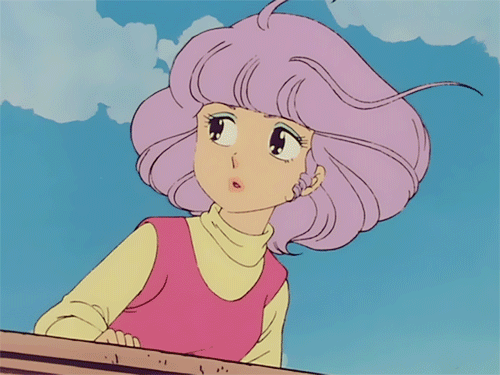 Got home, chudded out. I don't think i went anywhere on Friday, I think James ame home and we just hung out. I don't remember doing anything too crazy. I know I had to stay home for some reason.
I was right about something and I laughed about it.
Saturday
Biked to therapy.
Went to Amit's birthday party and met some very nice and awesome people. Yay.
Had a great time. Went to this tripy place called Uncle Yu's.
It's basically a Native American themed restaurant with Taiwanese food.
Good times were had.
Sunday
Did fuck all.
Later
Current Mood:

anxious

Current Music:

Marceline - I'm Just your Problem!
Thursday
Worked. Got home. Drew a bit. Knocked out for a few hours, then I cooked some food for dinner. I watched stupid movies. That was it.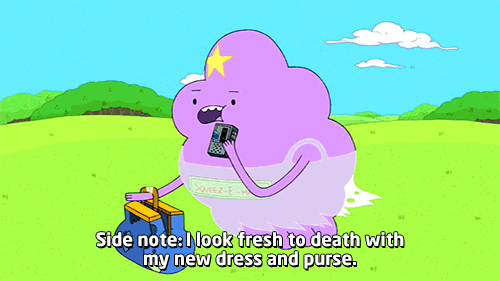 Friday
Worked. Had a meeting. Let team know that I was gonna be let go in a month.
I'm glad people are being cool.
I got home, knocked out for a few hours, it happens when you're mildly depressed.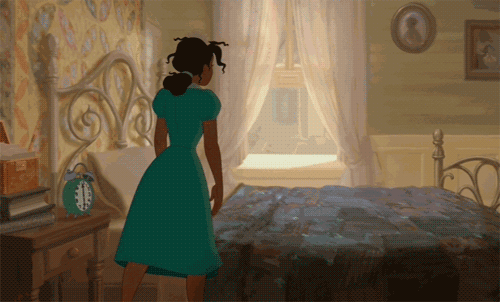 I later on picked up John and we went over to
The Rockwell
had a drink, talked about depressing shit like we are both witnessing the fall of civilization, and there is nothing we can do about it, cuz people are fucking stupid. Then we cheered up talking about other shit like art and mystical stuff.
John and I like to talk about the Paranormal. Not like we are super cray cray about it, but we can have discussion about it and not sound like crazies.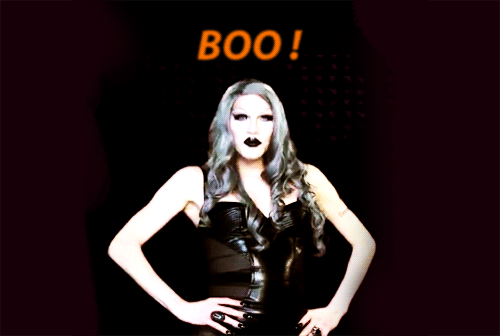 Allie called us up, and invited us to
Three of Clubs
to watch a band perform.
They kicked ass
It was awesome, John, Allie, and I danced a bit. Good times were had.
I went outside to smoke, met a dude that was from Baldwin Park, but he lived in Santa Monica. thats cool dude. :D yay!
John and I then left, I took him home. Then drove home.
Parked my car, walked, then hugged James goodnight, and knocked out.
Saturday
Woke up, biked to therapy, had my session. Talked to therapist about what was happening at work, and me being unemployed soon. I can find another job, i just really hate going on job interviews and having to deal with MORE people.
But it went well.
I biked home. Got a few tings at Ralph's, good times.
I drew stuff at home, I didn't do much that was productive. I just wanted to chill a bit. I bathed, then James came home, and I made us some pasta and watched stupid movies.
James and I then watched Single White Female. OMG the 90's haircuts, and then Mad Max. Good times. It was nice to just chill out with him on a Saturday night.
Sunday
Woke up, drove to the gym, worked out for a while, cuz I needed to. I REALLY needed to. Got home, James and I then went to Silver Lake cuz we felt like being hipsters today, we checked out
Flore Vegan
The food was awesome, I forgot to take a picture of it, James go thte "pastrami" and I got the "nacho burger" it was pretty yummy, and the service was pretty cool.
We then walked around Silver Lake for a bit, and did some window shopping, and also the Circus of Books there is kind of a chud hang out. But still people were chill and actually very nice.
We got into the car and decided to go to Echo Park, so we drove west on Sunset on this humid ass gloomy day, yes, it felt like swamp ass.
Humidity hates me
James and Me
We walked around the Echo Park "lake", looking at all the different people, the Hipsters, and the families and people just enjoying their sunday. People in paddle boats, and grass, and people walking their dogs. A nice nature filled Sunday with the Ghetto bird circling around, reminding us, Yes this is Los Angeles.
The Lady of the Lake.
It was getting late for us, so we decided to head back home. James was nice enough to stop at Larchmont village. People were super nice. omg.
Got some macarons at
'Lette
good stuff. Then we stopped at Trader Joe's to get some groceries.
saw this dog
Gonna have to be VERY careful with money for a while, so I can't be really going out, and thankfully we were good about this week.
Got home, chilled, and I actually knocked out for a few hours. But I have to go back to bed in an hour, cuz I have a full day of work tomorrow.
Well kids, the weekend was chill but good.
Later.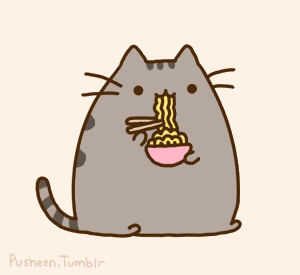 Current Mood:

tired

Current Music:

Pearl Jam - Once
Monday
I worked. then drove to Irene's for Yoga, then went to the gym. Afterwards, Irene and I went to go the movie, we finally saw:
Neighbors
and it was VERY BRO-EY omg, everything is being catered to stupid Bros now OMG...some stoners too, but it was Bros Bros Bros Bros. OMG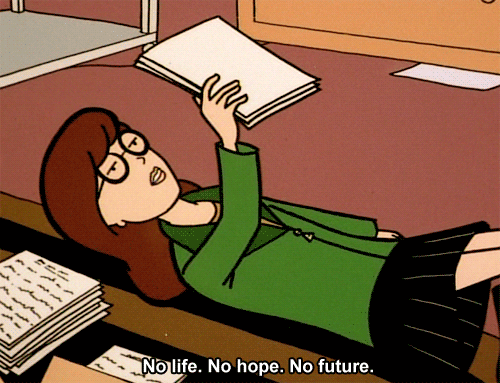 But we had a fun time, and checked out Seth Rogen. Good times.
Tuesday
Got to work. Had a meeting with my manager.
Was told that my temp job would end in a month, they can't hire me as a perm.
They are being nice and at least giving me a month to find a new job and aren't just surprising me.
Man, how many times have I been unemployed already in the past 10 years? It's getting kinda lame.
But the way the world is now, jobs aren't meant to last anymore. IT's pretty lame.
I'm not gonna go into more detail about it. Just I feel weird, and been in a mixed head space, just wish me luck in my future endeavors.
Got home, James and I then headed out to North Hollywood to a Short Film festival with Gene, it was pretty kick ass, and I'm glad we went. We went to Support the DP Andrea, and I liked the movies..some not so much, some yes.
Then we headed over to the
The Bow and Truss
for a drink or two......or three...I got drunk.
Had a great conversation about movies with peeps. Good times were had.
Wednesday
Worked. There was a pot luck. tons of food. I had food coma.
Irene visited later in the evening when I got home, and hung out and I cooked us dinner of kale salad and Tofu yums :)
Had a great conversation with her, and honestly I'm glad her and I have the same concerns about many things.
Irene had to work at FarPoint. James came home.
James and I hung out a bit and watched Vamp.
Grace Jones is so fucking beautiful.
Today
Worked.
Was supposed to bike to the gym, but I didn't feel like it :(
I just didn't feel like dealing with all the shitty drivers in my area.
I'll be ok.....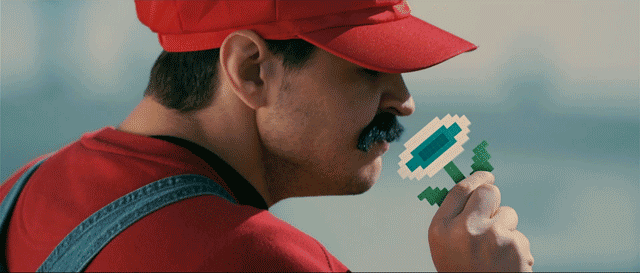 just having kale salad and gonna do some drawings.
Current Mood:

depressed

Current Music:

Destination Truth
I just realized I've been on Livejournal for 10 years. OMG. wow. I was some 23 year old little idiot when I started this journal.
I started this cuz I used to go to some goth club back in the Inland Empire and I met some nice people, and they had a Yahoo Group, and I then met some chuds and douchebags and losers. Oh man.
It's crazy. I have shared my life with all of you for the past 10 years. I mean, No one comments or cares about this thing anymore, but I do. Cuz it's a place for me to vent.
Ya'll seen me go through all the stupid friends and stupid asshole boyfriends....
my heartbreaks and my triumphs and failures.
It's been a rollercoaster of lulz.
I also have comics still going on at
www.karlaforniacomic.com
I post weekly on Mondays. I love doing these comics, and proud that I'm able to come up with shit every week.
It's crazy to think of how much different I am now than when I was 23 years old, and thank goodness for that, cuz I could not imagine doing the same thing.
sure I work some bullshit office job still, but I have better people in my life now and I don't live in a town I wanna burn everyday.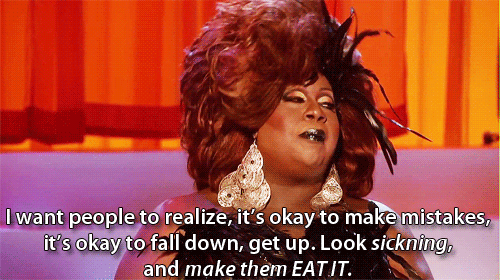 So yeah, there have been many changes, and I've drifted from a lot of people.
glad though, cuz after a while you realize, that some people just really suck and it's great when they are out of your life. Sure it hurts at first, but you get to meet more people that aren't psycho :D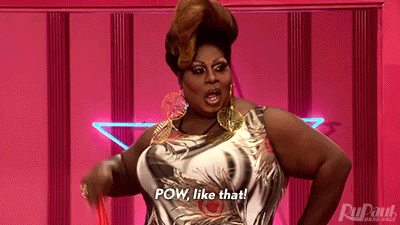 Thanks again bbs!
Holy shit kids,
Current Mood:

nostalgic

Current Music:

The Lords of the New Church - Open Your Eyes
My dresses came in the mail, I was so happy.
my bike dress YEAH!
happy as clams
Wednesday
Was a chud, but did some drawings. I had time to myself, so I was able to relax a bit.
Thursday
Worked. James drove me to the gym, I worked out. Hair re-dyed.
Friday
Worked. Got home. Irene came over, and while her I were talking about the
Ben Stein Sexting Scandal
btw it wasn't really much of one. But I wish some rich dude would just give me money for feeling sorry for me......oh well.
So while we were talking about this, Irene mentioned there was "Financial Domination" as a SEx act or BDSM thing.........I did about 5 faces of surprise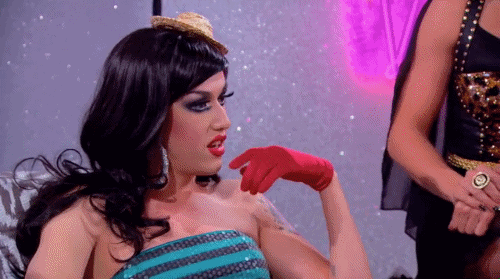 I got interested in it......
then screamed while staring at Irene in the eyes "WHY THE FUCK HAVE WE NOT SIGNED UP FOR THIS!!!?? WHAT THE FUCK ARE WE WAITING FOR!!!!???""
Irene starts to laugh so hard she almost fell off the couch and she was hyperventilating. It was lulz.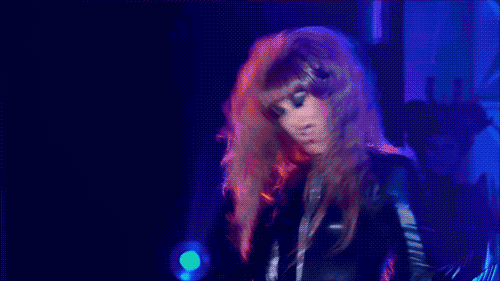 So then Irene and I head out to Malabomba, it was being held at
El Cid
it was a cool night, ran into Vedat, hadn't seen him in ages. It was cool seeing him and hanging out with him, met more peeps. Irene ran into peeps she knew. John met up with later, so that was cool.
This was actually one of the few times Irene and I have actually GONE OUT, we are both busy and have different schedules now that it's hard for us to just go out when she isn't working. We both fun, and danced a bit, my feet hurt by the time I got home.
good night was had! :D
Irene and I played a game
"Fob or Hipster?"
I got fired a few times from Irene and John. Good times were had.
Saturday
Slept a lot. Woke up and biked to therapy. Talked about some stuff I can't share on here, cuz it involves family. But I'm glad to be making some progress.
Also I feel less bad about my feelings lately, so that's good.
I got home, Josef came over and we worked on a project. Cool times.
James came home and we went out on our date. Yes, James and I have been busy and we finally got the chance to go on a real date. It was nice. We headed over to the first place we had dinner together at
Toi on Sunset
shared some curry yummies and talked about brands and comics.
I just have to get something done. I'm a huge flake and lazy dick so its hard for me to get motivated sometimes to get some shit done.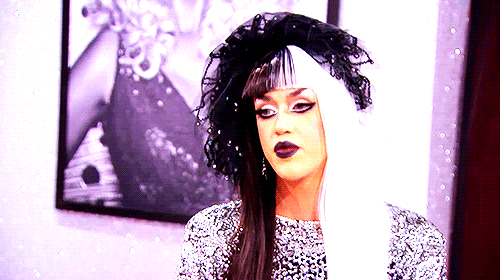 Me when I have to do stuff.
So then after that, James headed over for some drinks at
The Pikey
it was pretty rad as always, this place used to be The Coach and Horses, but now it's this, it's more "upscale" than Coach and Horses, so the Hipsters are gone.
So james and I ordered fancy drinks
These drinks were awesome and made in front of us, so wow Bartender made it look classy! she rocked.
After wards, James and I decided to head home, it was a pretty chill night, and we can't really do much bar hopping, especially in the area we were at.
We got home, and spent some time together. :)
Knocked out.
Sunday TODAY
Woke up.
James and I were gonna have a science day today. So we headed over to the
The Grain Cafe
had a yummy breakfast, we got this:
It was yummy.
saw this on the way home. I used to see this from the 110 as a kid ALL THE TIME and my uncle go this car from there in the 80's.
Left the place, service was cool. Food was yummy. Then headed down the
California Science Center
we came to see the super cool
Pompeii
exhibit. We got in, there was crowds of people but not too bad, and we noticed green beetles flying all over
So we got in, it was pretty interesting seeing how people lived back then, and also how the houses were designed.
THIS IS ART
There was a part of the exhibit that had a brothel, with dirty paintings and talking about the old prostitutes and dicks, and doggy style...
I find it funny when families with 4 kids, clutch their pearls over the word sex, but still keep forgetting that's how they made their kids.
I laughed at this sign so hard cuz it was like "SEX IS SCARY" but then again, some kids honestly would have no idea what was going on, but parents like to shit their pants now over every stupid thing.
So yeah, yeah, I can't imagine a fucking earthquake and then volanic shit, and being baked alive at 570 degrees. YEAh that's a shitty way to die, but it was quick.
ouch, it was interesting to see this, just wow. I was overtaken by it. Here I am seeing this person's last moment in life frozen in time forever.
We got free tix to go see the Space Shuttle, so we headed over to that.
space toilet
I love this dress.
Well kids, after this, James and I went home, he's not feeling too well, so he's resting and I'm gonna finish some comics now, and then get ready to be back at work tomorrow morning. For another week of cray cray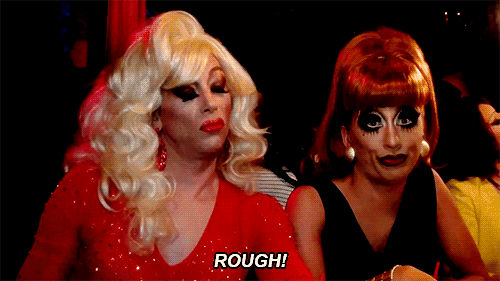 Later!
Tuesday night
Current Mood:

cheerful

Current Music:

The Lords of the New Church - Live for Today
Saturday Night
John calls me up, and we head out to Bootie LA to dance to Mashups. It was beach party themed, and omg it looked like Huntington Beach blew up! It was insane.
but with less meth.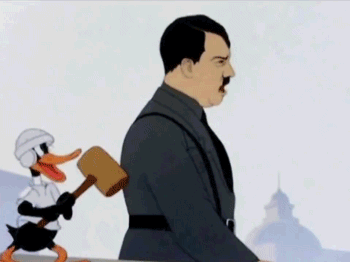 Huntington Beach in a nutshell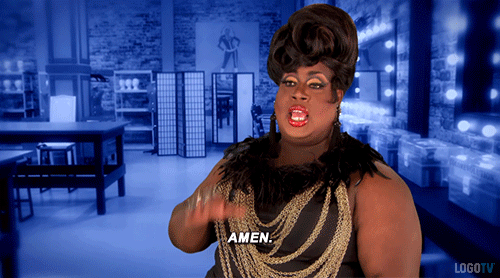 So John and I get there, we dance a lot, I wasn't as social as I usually am, but people were nice, I still feel like I'm the oldest person there. JOhn and I like going to Bootie cuz we can have fun and not worry about dressing up. I really really really really hate dressing up. I don't have nice Gothic clothing, I just wore black or I'd dress bad and say I was punk.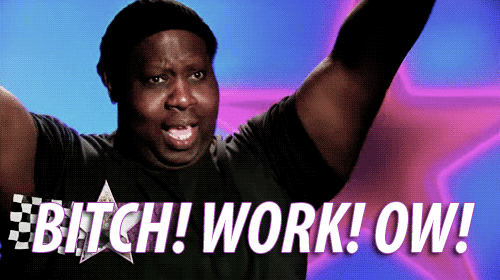 Anyway, it was a fun night, and I'm glad we got to go. We went outside and talked about a few things a bit and caught up. It was cool chatting, and yay we can be hipsters that like cray cray music!
Got home, and found parking near me. YAY!
Sunday
James and I woke up, and we started to clean the apartment some more, he shampooed the fuck out of the carpets, and we couldn't really walk around the apartment, I also got those Mr. Clean Magic Erasure things, and OMG you guys it really works! It was super cool! My bathtub is WHITE! :O
James and I walked around the area to get cleaning supplies for the apartment. The apartment smells so good now. OMG!
We walked over to La Brea Bakery, and we had some espresso and a cute snack and talked about things and what we need to do.
Yeah...ugh. dreams are hard. I'm 33. The fuck.
James and I got back to the apartment and spent time together, watched a stupid movie. I cannot wait to have a more exciting life, but sadly I work a day job while trying to make other shit happen.
Monday
worked.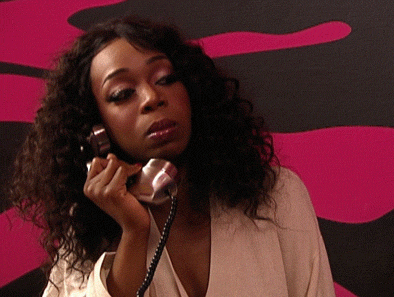 typical Monday at work.
Got home, drove to the gym. worked out.
Got home, hung out with James and knocked out.
Tuesday
worked. Then drove to Irene's for Yoga. Talked about stuff. good times.
Got home. chilled out.
today
worked. Came home. Blogged. Finally got to have some time to myself today. :)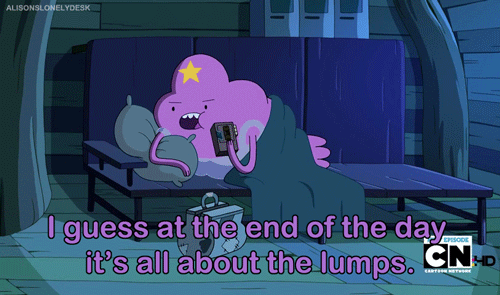 The rest of the week, have no idea.
Current Mood:

rushed

Current Music:

Bob's Burgers - Two for Tina