Monday
Worked. It was busy.
Got home. Cooked, cleaned, James cleaned, we did dishes, chilled out. Sat down and watched RuPaul's Drag Race and Adventure Time.
HOly fuck Adventure Time you fucked with my feeeeels!!!!!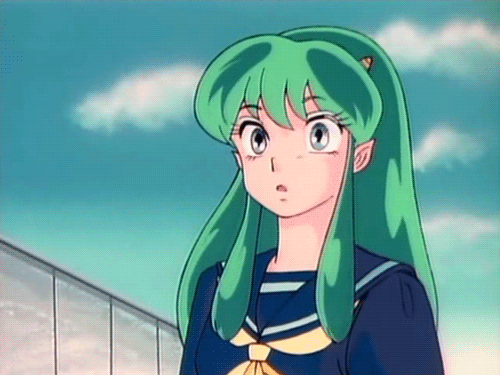 RuPaul's Drag Race was great. I got some new gifs! THank you LOGOTV!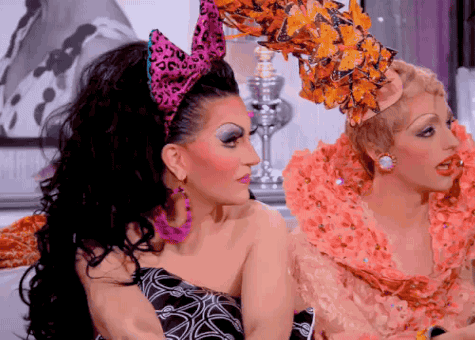 Me at the Goth club.
Rested. :) James and I hung out. yay!
On Sunday I realized that Facebook pisses me off too much....actually SAturday during therapy. I've been actually avoiding Facebook lately, cuz I've come to terms with the fact that I'm friends with lots of idiots, and they are friends with lots of idiots. And sadly some people think talking down to me makes them charming or witty.
It doesn't. You're just a dick, and I don't have to like you.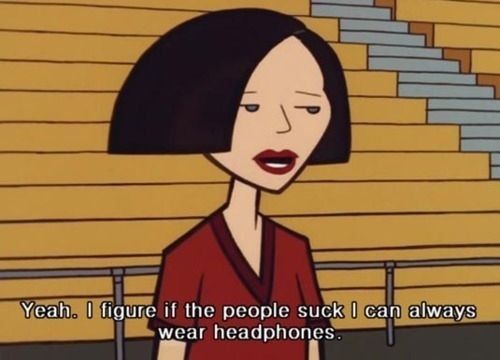 me whenever I leave the house.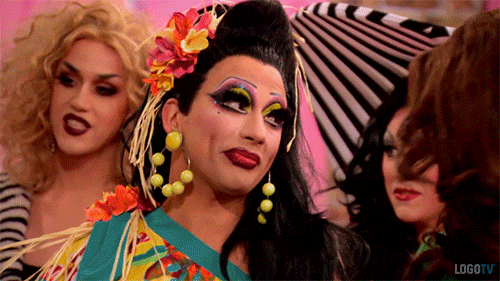 me at a lot of people lately.
I have only checked Facebook lately out of concern for my friend Jeannie and her family, and to check up on other stuff. But as far as me posting my stupid little quips or me saying anything that can cause assholes to tingle and rage boners to stir up bullshit on my wall cuz for some reason grown adults have to be told how to act on the fucking internet...yeah..
also just yeah I got some Un-Friending to do when I get back. I just don't want to make the effort, so I'm hiding a lot of people. Mostly cuz, you're a stupid angry little idiot, and I'm just gonna sit here til you give yourself a stroke.
When i check Facebook
I don't like extreme beliefs. Sadly there isn't a lot of middle ground, and if you say ANYTHING to someone they get ready to call you a Tree Hugging Hippie or a Racist Redneck...
guys............seriously..........don't go telling me what to do with my life....instead of educating and teaching people, we just yell stupid insults like "Privilege, Racist, Commie, Hippie!" Yeah, don't be throwing those words around you cunts, you're ruining their meaning.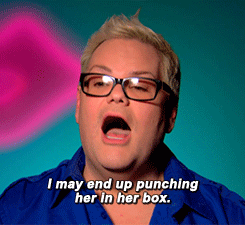 I will punch your junk. A lot.
I had to read so many fucking articles about mother fuckers bitching about Jared Leto playing a T-Girl in a movie. Guys. Seriously? People are writing article after article about this bullshit. So he wasn't Trans. Ok. Yeah they could have hired one, but they didn't. Deal.
OR some RAcist Social Justice Warrior SHITTING THEIR PANTS OVER people NOT OF THEIR CULTURE liking SHIT FROM THEIR CULTURE.
really bitch?
I think a lot of people confuse ignorance with hatred. Educate people. Don't be all mad and stupid cuz you're having a fucking bad day.
I also don't give a flying fuck if you Non Latinos wear Skull Candy Make up.
SHIT spread our culture. SPREAD THAT SHIT.
Also the stupid Gun Memes, I get it you like Guns! good for you. I don't need to fucking see you post stupid memes all day. Cuz everyone wants to protect their cheap ass WalMart goods.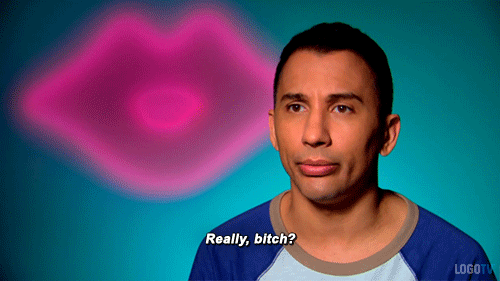 I bet someone reading this is gonna be "OH NOES! KARLA IS SO UN-AMERICAN! SHE HATES GUNS!"
Yeah. I don't hate guns. I just don't jizz over them. I like cupcakes and macarons.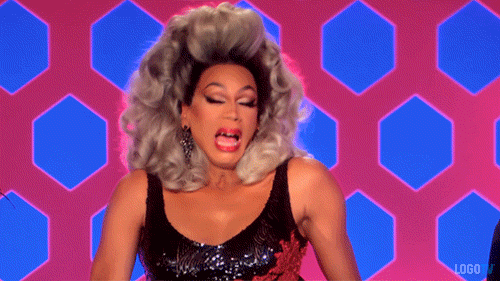 Yeah. Basically I find a lot of opinions worthless. I'm sure someone will think they are funny and go "I THINK YOUR OPINION IS WORTHLESS"
dang son, sorry I OFFENDED you. Get over it.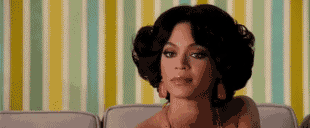 Tuesday
Worked, Came home. Cooked pasta. Blogged, Watched shit.
I'm boring. I need to do more comics.
Oh yeah, look at my comics on
KARLAFORNIACOMIC
I update it every Monday and Wednesday.
So far without checking facebook I was bit more productive and not raging at the stupid.
So yay that's good.
Current Mood:

accomplished

Current Music:

Sharon Needles - Ouija Board
WednesdaY
Well kids, on Tuesday I literally knocked the fuck out. I was WAY tired.
I worked. Came home. Was a chud most of the day. I went grocery shopping and made James and I some pasta for dinner, Cuz yeah, we needed to buy more food to eat. Cuz we haven't been shopping for groceries in a long time.
I drew.
Thursday
Worked. Came home. Watched stupid movies. WAs in a shitty mood (yay Facebook making me realize I'm friend with some morons)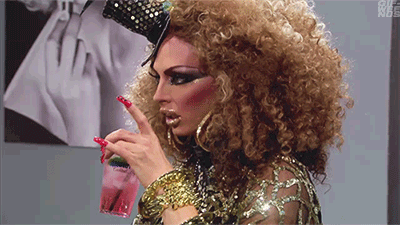 I watched Animal PLanet shows on Netflix and came to the realization that they are obsessed with Lizard People, seriously 2 of their shows ran episodes on finding them, It was hilarous, and sadly the Discovery Network is catering to nutters sometimes...
Yeah guys Lizard people aren't real. shut up.
Made Vegan tacos.
It was a chill night.
Friday
Worked. I went home, packed some food stuffs, and visited Irene, We cooked at her place and watched RuPaul's Drag race, it was fun and the season is fun so far. We talked about the make up on the show and outfits and attitudes. Played her cats, and talked about some stuff, mostly, just detachment and not caring.
I think at some point in your life when you hit 30, you are gonna see a lot of your friends turn into psychos and dipshits, they have chosen to be a horrible and stupid adult, and you can care about it and hope they change, but they simply wont. And at 30 you have SHIT TO DO you can't worry about other people that are basically gonna let you down.
Basically at 30, you're on own. So make good choices and don't be a dipshit. You can't be an immature little psycho path and shit on your friends bringing them down to your level.
You can only honestly do so much.
I work a fulltime job that is very busy, I try do yoga, I try to work out when I can, but even I'm seeing it's more difficult cuz of my schedule and the bus times. After I get home from work, I'm tired as fuck and don't wanna do anything. But I need to work out. so I figure out a way to do so. I live with my partner, I have to clean up when I get a chance, and I have to cook my meals and stuff. I also have a comic to keep up and I have fucking counseling.
Try to fit in your bullshit in there, I dare you. Guess what! I don't have time for it.
Yeah...fun times though.
Irene took me to the NoHo station, and dropped me off. I got to Hollywood/Highland around midnight, and I had just missed my bus to go home. Decided "fuck it!" and walked over to Burgundy Room to get drunk. I had no idea who would be there, I knew Apollo was spinning though so I went, and yay.
Apollo
I ran into John D. He bought me a drink, and talked to me, I told him about the word "manther" and omg He was laughing. I'm glad I can bring the smiles. Met his other friend, he was nice, just I had not much to say to him.
there was confused normies there, so John's friend and I were sorta like "Ya'll in the wrong bar!" Cuz they were being dumb. So it was hilarious.
Good times though, and Manthers all over.
I called a Lyft Home, got home.
Saturday
Woke up. Biked to Counseling. It went well. Noticing that I kind of like not having a car. Cuz no stress for me, and I get around everywhere mostly on public transit. If I need a ride to a long distance I ask or offer gas if the person is ALSO going there. I don't want to be a burden to anyone.
So then I watched "When Ghosts Attack" on the Destination America channel....yeah....it's basically shows in America, and about Americans..........yeah.......it's the 'Murrica channel and yeah most of the shows are pretty weird or re-runs for White People.
So, when Ghosts Attack is a pretty hilarious show, you have people so fucking stupid that THE DEAD WANT THEM TO GO AWAY. Yeah, you know your'e a goddamn failure in life when a FUCKING DEAD PERSON WANTS YOU DEAD! YOU ANNOYED A DEAD PERSON! PLease THINK OF YOUR LIFE CHOICES.
Most of the people on the show, are pretty typical Middle American fuckwits that lost all their hopes and dreams and looks RIGHT AFTER HIGH SCHOOL.
I'm so thankful I live in Los Angeles.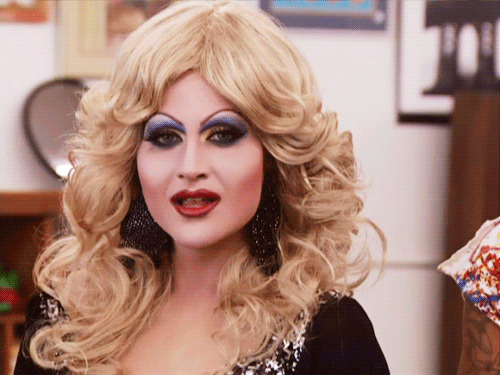 Anyway ywah, fun.
I had to get on the bus to Irene's.
Classy Bus stop
Waiting for Redline
I got to Irene's, and hung out a bit. Andrew picked us up, and off we headed to Bakersfield to Club Heresy.
The drive was fun and long, and we sang songs in the car....Andrew was chill, and we danced in the car to NewWave music. I love little road trips like this. :) I haven't had one of these in a long time.
There are times where I do miss owning a car. But eh.
We got there, and they REAL BATS there, like forreal, they was feeding on the flies and stuff. People were like "OMG BATS!" It was pretty GOTH!
Irene and I walked around a bit, Andrew was talking to peeps, and we went into the Spanking Room, I saw people taking off their shoes and was liek "why are they doing that?" then it hit me OHHHHHHHHHHHHHHHHHH but chill chill.
I wanted to take a photo with me up on the cross and make a Easter Card out of it.
But I'd get punched.
Eric M.S., Stephen E. Jenn, Sid, and his wife showed up, we all cheered. SAw many Manthers. I saw Mark A. that was cool. made jokes.
Blood Penny performed, it was an awesome show.
Afterwards, met some nice folks at the club, everyone was nice and chill and I liked the music.
We then later had to get home, Eric, Andrew, Irene and I got back in the car, stopped at Denny's, I ate pancakes. Cuz fuck it.
There were people there that made me glad that I live in Los Angeles....good lawd.
We had a nice night and great conversations. Back to LA we go.
The trip was fun, we laughed and talked about sillies. It was a good drive back home. Irene and I nodded off a few times. lol. But we sang at one point. lol.
I got home. Thanks to Spring Forward, I got home at 5am.
Slept.
Sunday
Woke up, James and I headed over to Gene's, I tried out Lotus Vegan in NOHO and it was super yummy. I then later on went to the gym, worked out, and then got back home.
Getting used to the public transit system. I also got a call from John so that was cool.
WOO HOO!
Napped, and about ready to go back to bed.
Have a good one sweeties.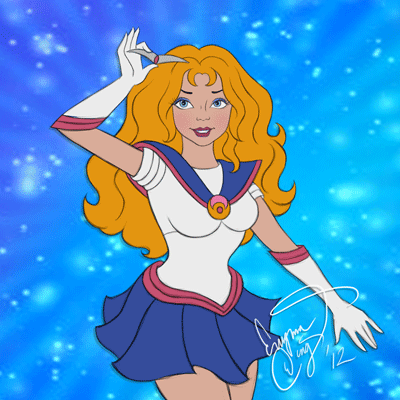 Current Mood:

groggy

Current Music:

Iron Maiden
Saturday
Gene picked James and I up and we saw
The Wind Rises
We drank before hand and I had 2 Hendrick's and 1 Gin & Tonic, and I sadly fell asleep for about 40 minutes of the movie..............
cuz I suck and have 0 energy.
So yeah, then after that Gene took us home, and James and I knocked out.
Yes kids, I have been lacking energy for the past few weeks. I hate leaving the house, and I hate dealing with people. I only went out last week cuz I bribed.
Great movie, beautiful animation, and depressing, if you're familiar with World War 2 History....cuz this seems to be the only wear that gives people boners.
JUST DANG!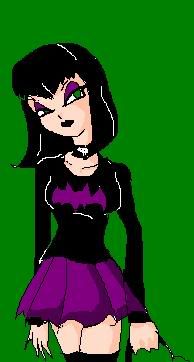 a drawing of mine from almost 10 years ago.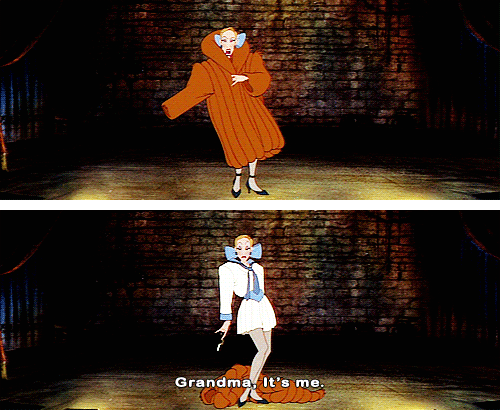 Sunday
Woke up. James and I went to Vegan Crepe, ate lunch, then ran a small errand, got home, chudded, then spent the evening with friends. Good times were had and we played Cards Against Humanity. Great seeing people.
I was sleepy.
We had to get home.
Got home. slept.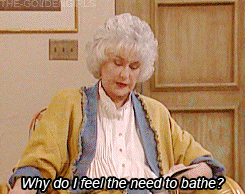 Monday
HOLY FUCK! OMG!
BUSY!
Worked! Took my three buses to Irene's, then did some Yoga, then worked out at the NOHo gym, cuz it's more convenient sometimes. WORKED OUT for an hour. THEN had to walk to Gene's, and James was there, and James took us home. WOOT
Got home late, and bathed, and smashed in Drag Race, went to bed late.
Tuesday
worked. Home. James and I chudded.
Yeah I think we are kinda boring sometimes, but the thing is we are busy a whole lot, and sadly by the time it's mid week or weekend for me..I'm ready to just sleep.
I don't have the energy to deal with people and the stupid lately.
I just can't with people refusing to take responsibility for their actions....I just can't. You can't go on blaming other forces for your bullshit.

what I wanna do to most statuses on Failbook.
I've been on there less and less lately, if I am I am stupid or silly on there, cuz everyone thinks their stupid opinions matter.
IT's like I just wanna say "You're life sucks, cuz you suck, ever think of that?"
but no no no no people like blaming other shit. It's hilarious.
I used to do this when I was a stupid dumbass.
oh well.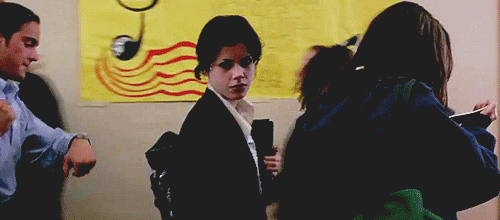 Current Mood:

annoyed

Current Music:

Placebo - Burger Queen
More shit from LACMA
Tuesday Feb 18
Worked.
Got home, was super tired.
Irene came over to do Yoga. yay!
Then Irene and I met up with Mike at Monte Cristo for Warlock. I didn't dance, I just smoked and drank in the patio. Saw Rachael and talked to her for a bit, and I made her picture John in bootie shorts.
I saw Tim, but he was in then out, I don't know why.....but whatevs.
I saw Tony and we talked a bit, it was lulz.
Got home and went to bed.
Wednesday Feb 19th
Somber day though, it would have been a friend's birthday today....
I went to the gym. James picked me up from the gym since he was in the area. It was awesome.
Thursday
Worked. Got home. PLans that were up in the air changed, and I decided not to go. I hope I do get a chance to hang with more people, but I am kinda restricted on what I can eat or go to. I'm Vegan and dont' have a car. Lots of limits here.
James and I biked over to
Tom Bergins
it was super cool, and the people were chill and I got to drink me some Hendrick's Gin.
I love you Hendrick's Gin.
I was talking to James about basically how I'm just fed up with people. It's like right now, some people are trying very very very VERY hard to get me to hate them...and I might just give them what they want.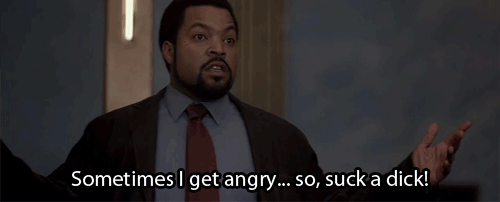 Let's just say I'm very disappointed in some people right now. I just wont say anything and let the world shit on them, cuz some people really like doing the SAME thing over and over again UNTIL IT KILLS THEM. It's like addiction.
James and I drank, and waited then biked home. :)
Friday
Worked. Honestly, after working a lot for a few days, Fridays are bad for me to do anything cuz I'm so tired. I usually stay home on Fridays now, and BARELY go out on weekends.
Got pizza from Fresh Brothers.
I was ONTD a lot.
Saturday
I biked to the gym, and a bit later than I should have. OH snap!
I worked out for an hour, and then and then had to bike down to counseling.......yeah...I was really running late already, and did everything possible to try and find a faster path...but sadly the faster path ROAD CONSTRUCTION ON IT AND THE STREET WAS HORRIBLY FUCKED! Yeah I couldn't turn left when I had to, and the street was blocked....this is by the Grove and every mother fucker possible was on it. It was awful and everyone was in the way...I almost lost my shit. I didn't though, cuz it was my fault for running late and not using my alley route that I love so much. I don't bike on Fairfax, but there's small road west of it where I do, and it's very safe. Sorta....no cars. A homeless person might show me their dick, but that's it.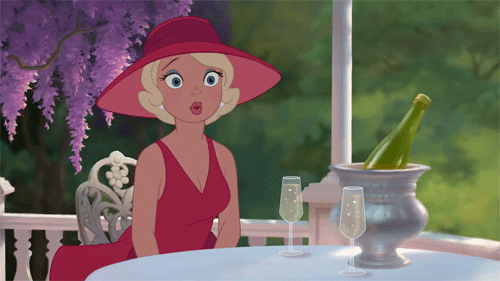 I did something I never thought I would do, I called the counseling office, WHILE still riding my bike, I hate when people do that, TALK AND BIKE but it's hard, and I was not able to stop cuz I had to keep moving to get my appointment. I let them know i was close but running late.
I made it 15 minutes late, so we tried to jam pack as much as we could.
Talked about family stuff again..........so I think when I go in next we'll focus on that.
But yeah, the anger issues come from mom and growing up in a bad area always on guard.
I then biked home, chilled, ate. I watched my tv shows.
Ghost Adventures is on Saturdays now, so I have to wait til Sunday to watch it or deal with the gym today around that time.
I then biked over to Thread eyebrows to get them done, the lady I usually use isn't back from Iran yet, so I had to go to someone new, basically they haven't seen me for a month and got worried, and I called them and they were like "you can come in and use whoever you want."
so I did. and it got done, and I visited Japan LA for a bit and got a cute little make up bag. I can't use it yet though cuz it's too big for my regular purse.
Seriously we girls have a bunch of purses and other little things we have to switch around.
I got home, was then bribed into going out.
Josef was nice enough to pick me up, and we headed back to the Monte Cristo for some Goth event LA dead was hosting. Met up with Irene and Mike. It was fun times. I drank. They serve Hendrick's. I had Irene try some. Andrew was there and telling Irene and I about the magic of Burning Man and what people will do for free alcohol.
Jen and Rachael got to hear about all this magic.
We all did actually and we all cried......
People have drank wine out of someone's dick.....like his dick was the wine fountain.....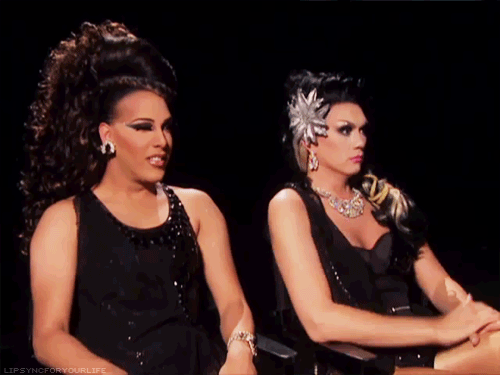 and......there was a merry go-around, people with their asses in the air........and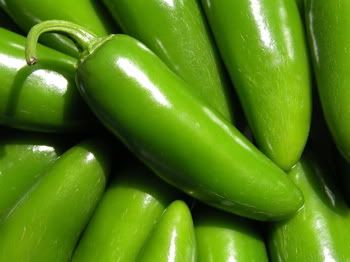 and these went up people's asses.
yeah........we all cried.
But sadly we wanna go to Burning man more.
I actually danced.
It was a fun night. Josef wanted to stay later, but I was so tired, so I took a Lyft Home.
Got home, hung out with James. :)
Sunday
Woke up to watch Ghost ADventures. Ate potatoes. WAs a chud around the house. Did some comics. James came home and I made us pasta.
Monday
Woke up. Worked.
Got girlscout cookies
I got home, James decided to surprise me, and he took me to
Gracias Madre
it's Vegan mexican food and it was amazing. I'm glad I got to eat enchiladas without crying.
People were actually really nice, I think one of the hostesses was a bit on the snobby side...bitch couldn't even fake a smile...bye bye acting career. Her face looked so forced it was hilarious.
We ate this, it was amazing!
Quesadilla
James and I had some margaritas too, and it was awesome. We ate well and were content with your meals, and OMG you guys the food was amazing.
There was a nice couple that sat next to us, and we were telling them what we had and they recommend brussel sprouts next time.
Kind sweeties. I'm glad that not everyone in West Hollywood (Melrose side) is a fucking snooty asshole. I high-fived a rich couple......omg
Good times were had, and James and I went home.
Tuesday
I worked. Came home. James gave me a ride to the gym. I worked out.
Wednesday
Worked.
Mike and I got Food at Swingers and then went to FarPoint and it was fucking packed and shit started late and I was drunk and I wanted to smash glass against the walls.
But it was still fun and we talked about stuff.
Thursday
Worked. Took buses to see Irene, and we did yoga, then after yoga we went to the gym.
Found out another person I cared about just felt like disappointing me more....yeah..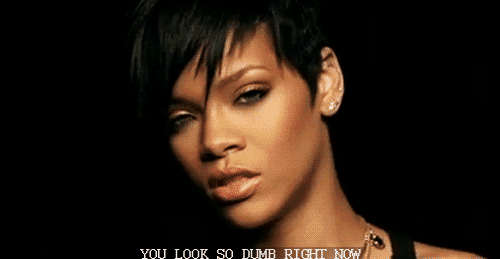 a friend is addicted to being in bad situations.....and I think is gonna do everything in their power to get rid of people that judge him. Cuz y'know after a few times of repeating the same mistakes............and they all have the same outcome, and not learning shit...
Cuz y'know, apparently telling people you care or talking to people and just sharing your feelings, means you're asking your friends to be a therapist to you, yet are a complete cum rag to another person's emotions...yeah double standards aren't cute.
It hurt hearing that. But I'm sadly not surprised........and it seems like little by little, I'm gonna have less friends, cuz people like being morons.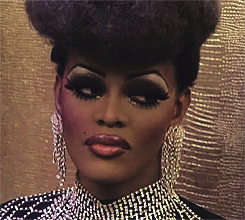 But sadly, I am choosing not to care. Cuz if you aren't enabling people's shitty behavior, just gtfo and not be their friend. Let someone else babysit them. It sucks cuz I hope I was friendly and nice to everyone, but I just annoy people away which is kind of sad...I wish I was given an opportunity to be a horrible bitch to people, but I never get that chance, I just get abandoned.
And then I see some people get away with shitty behavior......it's pretty annoying.
Maybe I'm butthurt people don't suck my dick for being nice. I dunno.
Just a depressing thought I was butthurt on the bus ride home.
I walked by where the Oscars are being hosted, it was cool seeing the Oscar statues and little tents.
It's raining this weekend. :D
I got butthurt all the way home.
I cried a little. Cuz wow.
It sucked.
Honestly I wish people had the guts to to say shit to my face instead of behind my back.
But I guess, I fuck around less than my friends do.
Cuz they either fear my reaction or can't handle it..........cuz I'm a bitch.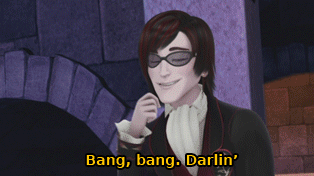 But people will do anything to hold on to their addiction, and they'll wake up at 50's year old in some shitty apartment in some shitty part of town alone and hating humanity cuz they were too stupid to make better decisions.
But whatever. I'm back to not leaving the house for a while. Cuz yeah..
Friday
Worked. Went out with coworkers after.
I'm thankful I was included.
I also am ok at playing pool.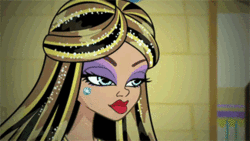 got home, tired. slept.
Saturday
Today I woke up and called a Lyft to take me to counseling.
Counseling went well. I talked about when Mariana was born and get emotional about it. I guess cuz she's one of the few family members liked me right away. Sure we have our moments and our fights, we're sisters. I just feel a lot of guilt that I haven't been able to spend time with her and I don't wanna lose that bond.
Mariana has been the only family member that has ever defended me.
I also talked about family stuff and my issues with rejection and the current state of my bullshit dealings with people.
I'll say this, I notice some people getting out of my life, and others trying to get in.
I notice people I wasn't close to before actually making more of an effort, and I need to make a better effort. I've tried to hang with Rossella and Erika and they fucking live a few blocks from me, but I get into my isolation moods where I seriously don't think I'll be good company, and I have to clean and rest and draw so it sucks, cuz I"d like to hang out with them more. Maybe my loner mentality is kicking in, who knows.
I only have an hour to talk to my counselor, and I'm all over the place.
Guess I'll talk about it with her, cuz if I say anything to people, I'll get accused of trying to make them my therapist.
Look guys, I just wont have any problems and internalize everything, and maybe drink til I don't feel the pain anymore.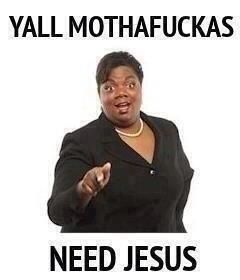 Anyway kids, yeah........just fuck. I guess when people turn 30, they either stop caring and just keep wanting to stop time or evolving.
Anyway yeah, just lately so much sad and so much disappoint.
I'm going to to see a movie later and clean my apartment and bathe now...and I hate a Sofrito from Chipotle cuz I'm to lazy to cook and clean.
Later kids.
Current Mood:

disappointed

Current Music:

Company B - Fascinated
Sunday
James and I actually woke up early, and went over to Beverly Hills for a brunch time. He took us to this placed called
LA Vegan Crepe
We got the Benedict dishes, and I failed for not taking a picture of them. lol. I AM A BAD FOODIE! BAD FOODIE!
But James and I ate a great brunch, and had a great conversation about gentrification, and how some communities just wanna make sure they stay in shit holes, cuz the sacrifice of being able to stay in their home.............cuz well, if you leave a city, it's hard to get around without a car....
Anyway, I'm glad I can have conversations with James, and add my observations of things I've seen. I like being able to go places without worrying about getting stabbed.
I think every place deserves to be nice, and that everyone deserves to feels safe in their neighborhood.
But yeah, I had the Ocean Benedict, James ad the Benedict, and it was great having Hollandaise sauce that didn't make me sick.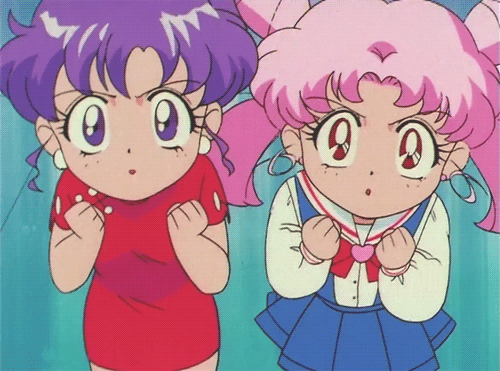 it was delish! Brunch was amazing and then we went home. Chilled out for a few hours.
later on Gene, James, and I went over to this cool theater to see this cool film called:
Go see it, it's actually good. If you're in Los Angeles, it's being shown:
ARENA SCREEN
showing tHIS WEEK ONLY YOU HAVE UNTIL THURSDAY! SCROLL DOWN THE CALENDAR!
And James just told me we went to an art house. omg.
LIFE HAS SO MANY CHANGES! :D
So afterwards we walked over to Burgundy Room had a drink, then over to Velvet Margarita to have a drink. Cool times.
Got home.
James and I hung out. :)
Monday
had the day off from work.
woke up in a weird wood.
Finished some comic.
go look at it.
HERE!
Walked over to
LACMA
THIS WAS THERE
LOOK AT THIS!
Good times were had.
I need to be more confident.
I have to stop putting myself down.
I've been dealing with this for 10 years, and I'm tired of dealing with it.
James and I are just chilling out at home.
yay!
Current Mood:

drained

Current Music:

Lady Gaga - Judas
Tuesday
Worked. Nothing too exciting. I got home and James and I chilled out.
We walked over to Trader Joe's to do grocery shopping. We also checked out the new Orchard store, omg Shit for homes! We have an apartment so we can't really take advantage of the construction stuff or painting the walls. I'm not painting apartment walls, cuz then you have to paint them back.
I'm also not a moron.
Also Shirley Temple passed away. :(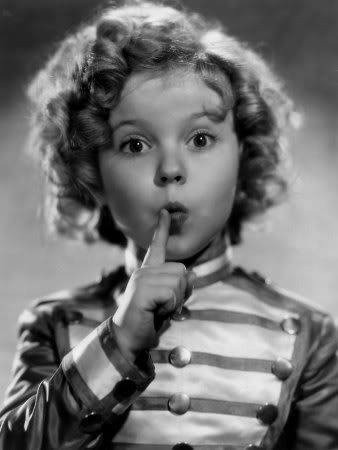 She was 85
But hey, I got to cook for us, and we had a nice dinner :) I just need to cook more often for us. Tuesday was chill. I bathed, and then went to bed.
Wednesday
So I woke up to my old job being on the Front page of the LA Times.
WHY I LOST MY OLD JOB AND I HOPE THE OWNER GETS CAUGHT
There were news reports about the whole thing and basically yeah....WHITE COLLAR CRIME is apparently easy to get away with.
Some of these angry clients wanna accuse the employees, but they don't understand we had nothing to do with it and sadly had no way of knowing this was happening.
Former White trash employee is jizzing her pants over this, she was awful, so it sucks a loser like her gets some small victory in this.
It put me in a horrible mood. This was in the morning, shit was on the news Tuesday night.
Cuz i have to be reminded of it again.
Worked. Got home. Got to the gym, worked out, James was nice enough to pick me up from the gym, since he happened to get off work at a early enough time. I also saw a dude walking HIS CAT. He had a SIBERIAN cat so I guess they need to walk more.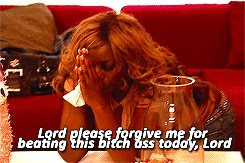 most of my reactions lately to people.
James and I got home, I broke down crying. I'm still upset that I lost my old job the way it happened, and I didn't really get a chance to mourn over it, cuz well.....I got a new job. I'm happy for the new job.
I fell asleep.
Thursday
Worked. Got home. RAN TO THE FUCKING BUS.
Did yoga with Irene.
We made this:
fucking watch it.
I then took my trains how. I saw Ehriz playing guitar at the station, but had to run to my train, that was random.
I then got off on Hollywood & Highland to catch my next bus, and walked by the
TCL FORMALLY KNOWN AS GRAUMAN'S Chinese Theater
Saw the old cement signatures of old and classic Hollywood. The Hollywood that everyone wants to HANG ON TOO SO FUCKING HARD cuz Hollywood people have a hard time of letting go of the past and glamourous days. I get it. I do. There was class back then.
I got this photo:
I payed my respects.
I grew up watching Shirley Temple movies.
Got home. knocked out.
Friday, VALENTINES DAY!
Ah, Valentines day, a day where couples get to either get along or fight with each other, and many single people think they are doing something revolutionary by bitching about it online and trying to sound deep about why they hate the holiday.
Dudes, it's a Holiday about dressing up like wolves and spanking people and then fucking.
It's also a Hallmark holiday too, and undue pressures on couples ever year, and also massive eyerolling from people in relationships directed at bitter single people.
Some single people. SHIT when I was single, I'd go out with my friends and have fun, I didn't bitch about it. I liked chocolates and hearts cuz they are cute. I also like to eat.
Good lord, I had to read about whining and people trying to sound intellectual about why they are single. Here's a simple answer. You're probably single cuz of a few things. You're not available to be in a relationship, and that's ok. There is NOTHING wrong with you. You got shit to do and you handle it. Then you have people that just bitch about why they have to touch their own privates....those people....you just suck as a human being and you need help or therapy or face the reality that you're not as great as you think you are.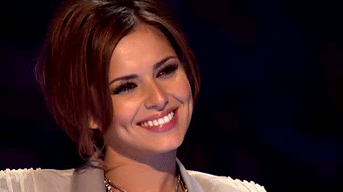 Whining about why people you desire don't like you, isn't really a panty/brief dropper.
You're alone cuz you just suck. No one wants to deal with having to wipe your insecure ass. And nobody wants to be THE ONLY ADULT in the relationship. That is really unfair pressure on the other person, but whatever you're a special snowflake.
People like you deserve this:
and this

When I read most of your bullshit on Facebook.
how you people look like to me when you fight over dick. THE DICK IS NOT RUNNING OUT.
Just jeezus Christ, the THIRST is so obvious. and lame.
Look guys, Confession time:
I used to put a lot of pressure on Ex Boyfriends to be the ADULT. I was such an immature piece of shit, the sad part is, I was also fat and not very attractive, so I didn't get away with being an immature cunt like a lot of people do. It sucks. But I never had to rely on my looks to get me out of adult situations. Which kinds sucked, but I got that reality sunk in early, and I'm glad I did. Cuz I'm not a delusional idiot.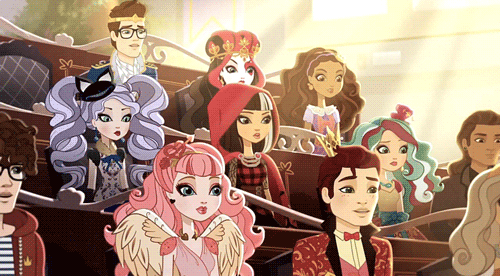 I'm not surprised I was dumped so much, looking back. To be fair, My exes were dicks. But I should have dumped first and RAN FOR MY LIFE instead I put up with their bullshit cuz I hated myself and felt that I just got whatever I could get. yay Low Self Esteem.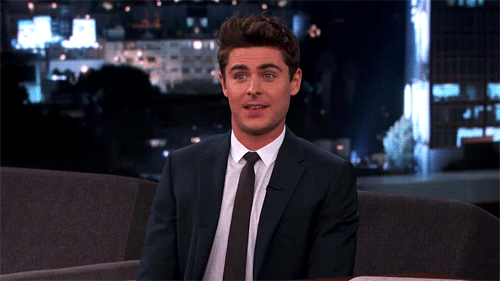 It's sad to look back at some of the men I dated. Cuz they really didn't love or care about me at all. I was just someone to touch their dick til something better came along.
Oh well I'm better than most of them now.
THE SIGNS WERE THERE and I ignored them, because I was so lonely and I wanted so desperately for these men to love me, I had sex early. NO THIS IS NOT A stupid sexist thing, I like sex, just y'know I shouldn't have just given it to them willy nilly if I wanted something serious.
I had sex with these men as a "PLEASE LOVE ME" thing. It's lame.
I gave myself to men that gave no real fucks about me as a person. At least some booty calls I had were chill with me and we were cool. Some were scary and I ran for the hills.
yeah fun. The thing is, I figured this shit out before I turned 30, and I see people in their 30's dealing with shit...you better figure out this shit soon if you want to have a long term relationship.
Also being insecure, needy, jealous, and possessive IS NOT CUTE. Seriously. YOU DESERVE A JUNK PUNCH. For real, this is NOT CUTE you're fucking gross and immature. STOP.
You'll attract some kid off the bus from Iowa or something.
Anyway, FUCK. lol.
I just see Facebook posts and go "Yeah, that's why you're alone."
ANYWAY WOW. TANGENT lol!
James and I got Valentines Day dinner, he accidentally booked the wrong location, we were supposed to have dinner at
Gracias Madre
, but it was full when he called on Friday. James had his coworker call
Real Food Daily
and the area code was 310, it wasn't til we got home from work we noticed they had another location in Santa Monica and it had the area code 310, and when you google it, the Santa Monica location pops up first.......so yeah...we had to confirm and check if we had a reservation in Santa MOnica, and we did.
I didn't bitch, James put in a lot of thought into this, and I wasn't gonna act like a stupid spoiled 12 year old child. James didn't stress or cancel, we got in the van and drove to Santa Monica and had a mini adventure. The traffic wasn't that bad, and we made it a bit before our reservation. WE found free parking, it was magical, it was meant to be.
The staff was wonderful and people were chill, and this location is larger than the one in West Hollywood. Which is the closer location.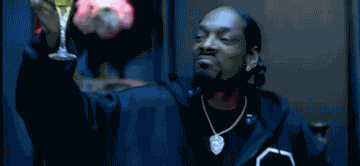 James and I on Valentines Day
It was a 5 course vegan meal, i had cashew cheese. it was yummy.
WE ATE A LOT, we couldn't finish our salad or dinner.
vegan lasagna
Vegan Tiramisu, it's a chocolate shell you have to break and the tiramisu ice cream is inside. it was delicious.
James and I were fool, I thanked him for a wonderful experience, and we drove around Santa Monica and seeing the traffic and random boujies running around.
I didn't have a panic attack either, so thank goodness for that.
People were actually chill and it was an adventure and fun experience.
James and I got home, I actually KNOCKED OUT. Yes I was in so much of a food coma, that I KNOCKED THE FUCK OUT OMG. I slept for 10 hours. lol!
Saturday
I woke up, after a 10 hour sleep. I biked to the gym, and I still wasn't hungry....I worked out, still not hungry, but got a juice. I then biked to the Counseling center. yes I bike a lot.
I stopped into a cute little card shop on Pico called
Cordially Invited
Two adorable children were like "We have Icecream" and omg they were so adorbs, I could not say no.
Staff was chill, I didn't get a chance to look around, cuz I just wanted Ice cream and didn't have much money to spend.
I walked over to Counseling.
Some other shit came up.
Yes I tend to care about my friend's life choices, and I shouldn't, cuz if some people wanna ruin their lives and be stupid forever, you gotta let them. Cuz people don't listen.
Like, example: Insert Handsome male friend, then add desperate thirsty chick, then put in the combo of her being nice to me JUST to get in my friend's pants.
I went through this with Victor, and I hate going through it with other friends. It was irritating. After a while these girls learned, I just plain don't like them cuz I can see through their fake bullshit, so don't try with me. And I thought they were pathetic.
Be my friend cuz you want to be my friend, but don't be my friend cuz you think my friend is gonna touch your penis.
But also the guy fails too for not telling these girls to fuck off.
Seriously if someone likes you, and you don't like them. DO NOT LEAD THEM ON. BE HONEST AND FRANK and yeah it's gonna suck, you're gonna get called names, but oh well one less dickhole to worry about.
CUZ THEY ARE SUCH A NICEGUY/NICEGIRL OMG. Yeah letting people walk all over you isn't nice.
You're a fucking moron.
Also my blunt or brutal honesty is too much for some people. One girl actually LEAVES now when she knows I'm joining on shit. Good.
Don't wanna hear my advise or my opinion, don't ask me. I will probably make you cry.
I'm not even trying to be a dick about shit, just some people NEED IT HAMMERED INTO THEIR FUCKING SKULLS A FEW TIMES.
It came up in Therapy that I sometimes look at friends as family members.
I have a small family in America now, so I guess I latch on to people.
I do kind of feel like a dick sometimes, that I wont hang with certain people cuz they make me roll my eyes faster than pinwheels.
But yeah, I don't like having my night ruined cuz someone has to pout like a stupid selfish spoiled ass 14 year old.
If it makes you mad reading this, Yeah I'm probably talking about you. Shit I used to be this way, it wasn't cute. NOT SO MUCH, cuz again I was ugly as fuck for a long time, so I never got to rely on my looks for anything.
HOly fuck, I'm a bitch. dang.
But yeah, i think I need to stop caring.
It's hard, cuz it's hard to watch my friends ruin their lives or just become awful people, cuz I don't want to be associated with that bullshit.
cuz I used to do that. I can recognize it now, and want to move past it.
Biked home.
Bathed, ate.
Sam and Bekka came over to pick me up and we went to
VIP Nightclub
and too see Drag Race Queens :D
We saw
CLICK HERE FOR GOODNESS
But yeah. Morgan McMichaels, Raven, Latrice Royale, Jujubee, Dida Ritz, and Mayhem. :)
OMG THEY ARE SO BEAUTIFUL IN PERSON. I touched Morgan's hand. Bekka got excited. Sam was chill and we all clapped and cheered. We were sitting with this couple, and OMG they are getting married THIS THURSDAY HOLY SHIT! good luck sweeties. <3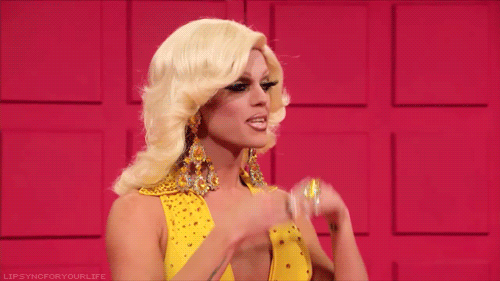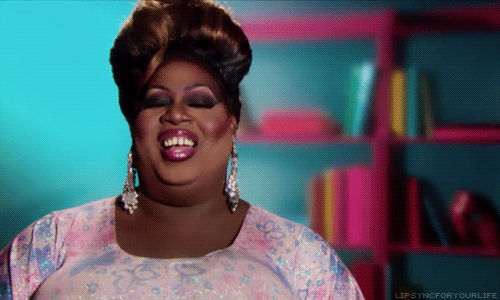 LATRIIIIIIIIIIIIICE <3
It was a great night. OMG. Bekka got a picture with Jujubee!!!! i am so jelly <3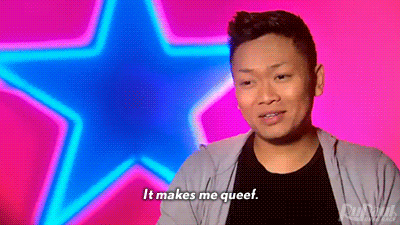 SO MUCH GORGEOUS!
It was an awesome night, and it was great to try something new and we even had a mini adventure...
Bekka and I GOOOOOOOOOOOORL'd some hot messes sitting next to us. OMG.
The thing about the LGBT scene in Riverside, it's more inclusive to EVERYONE than in WeHo. WeHo is more segregated when it comes to the LGBT community, cuz they want THEIR OWN space, cuz they didn't have it before. Like............I hate to say it, I am sorta treated weird cuz I'm a CIS Straight Girl, I know the code, I get watered down drinks cuz other straight women go to gay bars to feel safe from the scary straight men, and look at the handsome men and pretty much fail hard on the dance floor, and can't handle their alcohol...so it's watered down, so they don't have to pick up your puke, and you're also a GIRL. why the fuck would a DRUNK GIRL be amusing for a GAY MAN?
Also Gay Men make more money. And gay bars are for Gay men. Simple.
But yeah just something I noticed. It's not a jab at anyone, just holy fuck as a Straight Girl I was like "Oh, you're the reason we can't have nice things" to other loud irritating straight girls at these gay bars. OH LOOK GIRLS NIGHT LOL.
NO
I'm sorry guys I keep going off on tangents. CUZ I LOVE THE SOUND OF MY KEYBOARD!
ANYWAY THOUGH it was an awesome and amazing night.
We were heading back home and the car had to stop, cuz police were blocking it. Some crackhead decided to walk on the 10 freeway..sad.
But Bekka, Sam, and I survived that we joked it was hilarious. lol. Guy was safe.
I was dropped off and thanked them for the awesome adventure. :D
slept.
Well kids, It's Sunday, and I'm gonna try to get some comics done. :)
woo hoo!
LATER!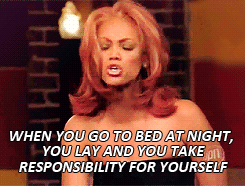 Current Mood:

thankful

Current Music:

Jay Jay Johanson - Sunshine Of Your Smile
Saturday night
Biked over to James work, got my hair did, and then we headed on over to
Swinger's Diner
to have a nice little dinner. James and I had the vegan nachos and sloppy joes, I wasn't afraid to eat beans. I normally don't like beans, so yeah it was weird.
But James and I had a nice dinner and a good convo about life and about our plans for Sunday to find and hunt down a bed. And we sat by some idiot HIpster determined to bring 1994 back. ONe chick look like'd a Farmer Demi Moore.
picture that shit, with BLUE OVERALLS!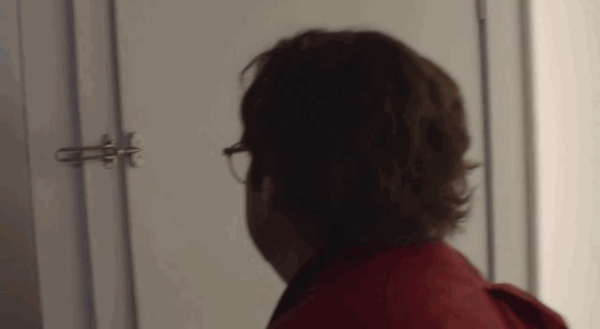 Lotta this.
But still a fun night, and I had a cappuccino :D Got home and chudded out.
Sunday
Woke up, worked on my comic. Then James and I had breakfast at the fabulous
LA Brea Bakery
and we were happy they had food we were able to eat. It was yum yum time!!! Had Artichoke Calzone and James had Tart thing with carrots and beets YUM YUM! VEGGIES! :D
this cutie pie
I seriously squeed so loud I am lucky that the owner of this dog didn't punch my face.
Showing some love
Drove to Burbank:
Jay Leno hangs there.
Then James and I headed over to Ikea. We got there, and people were having a hard time following arrows. It was pretty sad, and made me realize there are tons of stupid people.
I was laying on a king size bed, and a kid didn't see me, and jumped on me. I raised my hands up and was like "OMG SOMEONE'S KID!!!" and the mom ran over and grabbed her kid and apologized. I was not mad, I was just scared and I don't like putting my hands on other people, especially kids.
People just couldn't deal with being people at THAT MOMENT it was hilarious
Me trying to stay sane.
people were FUCKING STOPPING IN THE MIDDLE OF THE FUCKING AISLES!!!!!!!! OH MY GOD!
I WANTED TO PUNCH PEOPLE.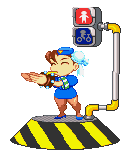 this was needed to guide idiots with shopping carts and SCREAMING CHILDREN.
I was having Baby fever, and James and I got plates and cups and I got myself a pitcher to make teas in :)
I don't want kids though.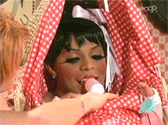 People were moving slow, and the maze and walking way to GET OUT Of IKEA was a slow torture of waiting in line for some over hyped ride at Disneyland. It was awful. PICTURE BEING STUCK BEHIND 100's of SLOW WALKERS and them stopping RIGHT IN THE FUCKING MIDDLE OF THE GODDAMN AND ONLY WALKWAY! OH SWEET JEEZU!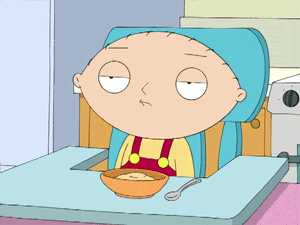 Yeah..fun.
We made our purchases and got the fuck out of there.
James and I finally made our way to
Tony's Darts Away
and it was cool just a beer and wine bar with vegan options. Seriously if you can't figure out how a bar like this works, yknow waiting for a space to open up (which they do), you're a fucking dumbass and you need to stay home. PLease just stay the fuck home.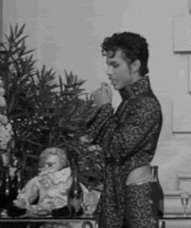 We had Vegan Poutine. :D
We left, it was cool.
Headed over to
Halloween Town
I looked at some cute stuff I liked, lots of home decor and Goth clothing, sadly many places don't carry shit I can fit into or look right on me, I'm like "Have you guys NOT been to a goth club? NOT everyone there is thin..........HAVE YOU BEEN TO BATS DAY???"
Look though, I like that place cuz it's spooky cute, just sucks I can't find more clothing.
And I don't wanna spend like 50 bucks on a dress. I'm a cheap ass.
But hey it was cool to drop in. James and I drove home, and we got to deal with idiots on the road. LA is full of idiots, and sadly it's stupid out of towners coming in and fucking shit up. DRIVING LIKE Assholes... causing accidents. ugh.
saw this
then got home, un packed stuff and ate dinner. :D good times!
Monday
worked.
Anger management got tested at WalGreens.
Came home.
Cooked James and I dinner.
I apologize to everyone right now, I've been really bitchy and cranky for the past two weeks, and sadly it's because I know too many idiots. It's kinda sad.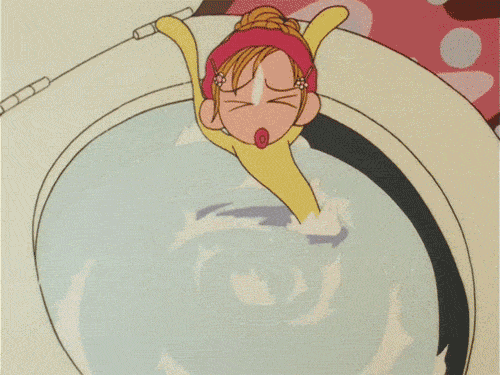 I hope I feel better soon.
Later kids.
Current Mood:

annoyed

Current Music:

WASP - B.A.D
Wednesday
I think I just worked and came home. I didn't feel like going to the gym, cuz it's a pain in the ass. This gym business has seriously been annoying. I know I just have to go, but guys I hate taking 2 buses..it's 45 minutes on bus to get to the gym...........I remember when it was just a 12 minute drive....I have moments of missing a car....but yeah can't get a car
right now, and I can't get a scooter right now.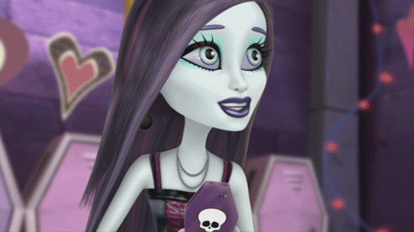 I'd rather use this way of getting around.
Been a bit overwhelmed lately, but I can do it, I just have to get used it. :D
Thursday
Worked. Got on my buses to get to Irene's place. It's getting easier and easier for me to time the buses just right, so that's good for me. And I'm not waiting around for half an hour. The problem with some of the local buses, when you miss it, you're fucked and have to wait around for another 30 minutes. Thankfully the timing of my train and bus were good so I didn't have to wait long. :)
Irene and I did yoga, and she made this amazing ass Vegan pizza. Seriously it was delicious!!!!! OMG she added some cool Mango stuff on it and I jizzed. Irene rocks for doing that. I'm thankful that after Yoga she made us food. <3
We talked about stuff lately, we both sorta feeling like we are losing touch with a lot of people, but at the same time, people that I didn't think would ever wanna talk to me or hang out with me, are actually wanting to make attempts to hang out and talk. IT's cool.
But holy fuck people gotta stop being babies.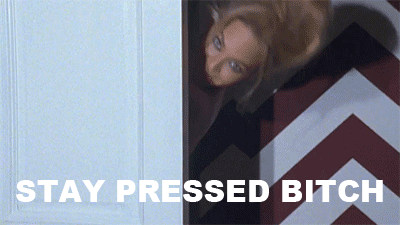 people shitting their pants about shit I do.
Cuz I would rather live my life and be active instead of being mad at the world and getting into fights on the internet with other assholes.
But yeah, most people lately have just been giving me reasons to slap them.
But yeah I don't like feeling distant from people.
I have become what a lot of people in my past hate. It feels kinda punk rock. lol!
The thing is, I'm embarrassed that I have people in my life, or at least just on fucking Facebook that really know nothing about me. They just like grouping me with the kind of people "they hate" cuz they are too lazy and stupid to think on their own to try and understand that people are different from each other. Yes groups are fun, cuz omg we can avoid "THOSE PEOPLE" But still it's lazy and stupid and you should punch yourself. A LOT.
I don't want to apologize for being myself. Don't like me? Leave me alone. Go away.
FO'REAL. GO AWAY. W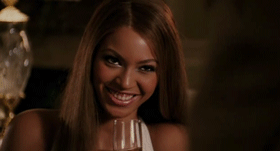 I didn't have time to go to Hot Topic this time, but that's ok :)
I got to see this though, I see this on the way to the bus.
I got home, and spent some time with James, and eventually knocked out.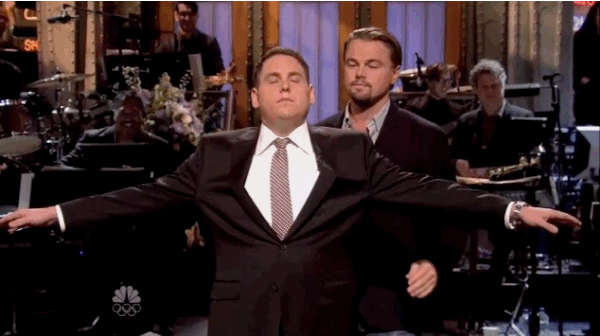 Friday
I saw the ocean from the break room at work.
I have never been able to see that before.
Work went fine.
I biked home and this greeted me:
James came home, Gene picked us up. Hung out with with him and his friend A. She's super cool. I hope she moves back to LA. She's actually very nice. :) WE WENT TO TOM BERGINS!
Gene and I are still addicted to HEndrick's Gin. James and A. side eyed us. lol!
WE GOT DRUNK HOLY FUCK.
WE talked. I made fun of the Sochi Olympics and I was like "PLease let a polar bear shit on Putin, PLEASE GOD GIVE THIS TO ME!"
Also Nightmare Bear scared me.
We got home, I had a smoke, ran into one of my neighbors, he's cool and we were both from the same IE area. IT was crazy. He moved out of the IE almost 10 years ago. Awesome.
We both talked about how much we hated it there. it's cray cray, but we live in LA and are not party animals. WE TIREd. lol.
Cool dude.
One of our other neighbors invited James and I over for dinner. :) that's nice. :)
So yeah, good times were had. and glad it was a fun night out.
Saturday Morning
So I woke up, and was bored, almost just chudded out but decided at the last minute to ride my bike to West Hollywood to go work out at the gym.
I am liking going to the gym before my counseling sessions.
I biked it wasn't too bad, I got there, worked out. I then headed out to
Kitchen 24
sat at the food counter, and ate some tofu scramble. Good yums. Sat next to some couple and they were chill. The people there are nice to me, but I don't go in their often, and I can't eat most of the menu.
But hey, it was fine, and it was cool and I could not take advantage of their mimosas.
I then biked to my counseling session on Pico Yes. I biked all that. Holy fuck. I am biking more distances. I'm not as afraid as I used to be. :) I'm also able to handle some of the hills. Cuz yay! GO ME!
I'm glad I biked a lot. IT was super cool and people are recognizing me and not freaking out when they see me. Cuz they know I'm a nice rider and move and I'm careful. So that's good.
some people see me rollin' they be hatin'
So Counseling went well. Some stuff came up that still affect me.
I have a prejudice of Conservative type people thanks to my ex Fatass and his horrible ass one paycheck away from the Trailer Park family. Seriously the Xenophobia and racism this horrible family had was pretty disgusting. All they did was blame Mexicans for everything and shit their pants when they heard Spanish.
They liked making rules for other people but didn't follow their own. Fatass bitched about Mexicans and Welfare, but HIS DAD PAID HIM IN CASH AND HE WAS NEVER TAXED. AND HE WORKED FOR DADDY! and OMG this fucker would cry about the thought of HIM TAKING CARE OF ME FOREVER.
I have never met such a miserable and disgusting family. And Fatass manipulated me into thinking there was something wrong with my family. There was, and is, but y'know at least we aren't fucking hypocrites and assholes.
Jason came up too. That was fun. I'll say this for Jason. He got me away from Fatass.
All I had to do was tell Fatass that I fucked Jason, and he left me alone. Cuz the only boring thing Fatass ever liked calling me was a slut.
If I was such a slut. and If Jason found me fat, THEY COULD HAVE JUST LEFT ME THE FUCK ALONE. Seriously? WHY BOTHER ME? and the fact that I hated myself so much that I put with BOTH OF THEIR BULLSHIT trigged something, and I almost cried.
Yeah....my 20's were pretty fucking awful, and living in that house in Fontana was awful. I was miserable, hated myself, had no real friends. I get it, a lot of people have it worse, but fuck most of the people from there. Good lawd, most of the IE Goth scene was horrible and awful and full of parasites.
LA has problems too, but it's easy to get away from people here. Too many people to get lost into. I will never understand why so many people went out of their way to make me feel awful about myself. Seriously. You should have just left me alone, I should punched your fucking face or kicked your privates.
But yeah, wow, I'm still messed up from what Fatass did to me. Manipulative condescending fat ass un healthy perverted prick.
He called me a slut, but watched anime porn.
HE JERKED OFF TO CARTOONS YOU GUYS!!! BUT I WAS THE BAD GUY?
And he didn't have friends. I should have ran. He didn't see women as people. IT was awful.
He hated women, cuz his stupid mom and dad hated women.
We also went over how I've been abandoned before. And it is hard for me to sometimes grow apart from people.
Lately I'm feeling like that a lot. It's scary.
I guess cuz I don't want to lose more friends..BUT at the same time, I'm not doing anything, I'm just feeling distant from people and it feels shitty. Cuz I like everyone. I do.
But some people are making it obvi that they don't really like me or just wanna keep me around to just talk shit about me. Which is fine. I know I'm an annoying dick. I just don't care. Cuz well I don't go out of my way to hurt people.
Cuz I don't like making people feel the way I hate feeling.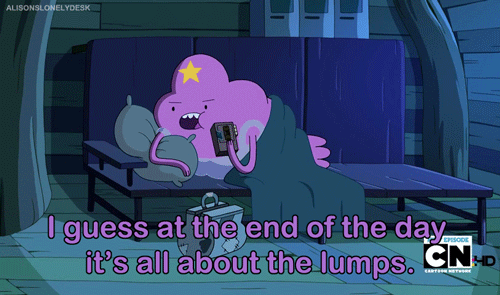 Anyway kids, that's it for now. I have to get on my bike soon.
Just...can you all just stop being stupid babies? please?
Current Mood:

amused

Current Music:

Lady Gaga - Dance in the Dark
Sunday Night
So after wasting time debating with one of my friend's stupid ass friends, James and I left the house.
Phillip Seymour Hoffman died of a Heroin OD, and people decided that their inexperienced nerdy ass opinions matters so they decided to shame a man over his death.
OMG I get it.
YOU ARE SO EDGY!
Cuz you really need to talk about shit you know nothing about. CUZ you believe in that bullshit we were fed in the 80's JUST SAY NO
Yeah, if Just Say NO really worked.......we'd have less people ODing on fucking McDonald's, cUZ JUST SAY NO RIGHT!!!?? SAME THING!!!??
Anyway, yeah, I have a friend that has "Foot in Mouth" disease, and I know there is no malicious intent, but Goddamnit. THINK BEFORE YOU FUCKING TYPE.
TEa-Baggers watching that Coke commercial with people speaking other languages OTHER THAN ENGLISH OH MY FUCKING GOD! I hope my people from my past HAD HEART ATTACKS AND DIED!
I was drunk and ready to hit something so Gene picked us up, Richard Bumper was in the car and I acted like a fan girl It was glorious. So we headed out to the Rainbow. Met more of James and Gene's and Richard's friends. There was this Texan girl and there wasthis English chick. Diana was there, that was cool but she had to leave. :(
But it was nice to see her.
I was kind of a bad girl, being little flirty with the Manthers.....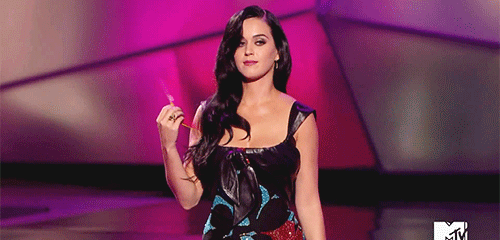 I RUBBED A GUy's beard. I met Chris Farley's brother, that was cool. I think I sexually harassed him. I'm not sure. I don't care. I was fucking wasted and irritated by the fact that I'm realizing I'm growing apart from people and it's upsetting to me.
I got hugs from people. Some peeps they knew back in the day showed up, they moved back, and omg it was hug city! so much happy!
People were nice and chill. I was dropped off home early.
Monday
Worked. Got home. Drew. James and I hung out and talked and watched trashy reality tv and laughed at people getting abused by their cats.
I had a rage boner.
Tuesday
Today, worked. got home.
Drew my comic, yay I'm on time. Caught up on blogs, cooked meals for work. Good times.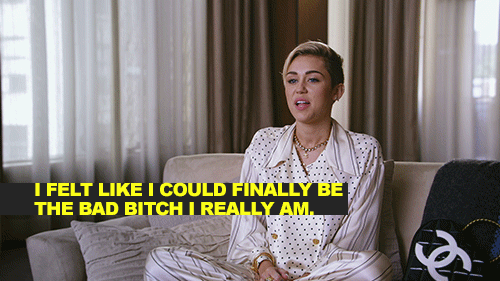 A thought crossed my mind, I used to like this dude 12 years ago, and nothing I ever did seemed good enough....I was never cool enough, and that's fine. Just I wish people that didn't fucking know me, would at least try to, but they rather hold on to who I was before..
lame.
Honestly though, I like what I've become, and I like that is pisses so many people off.
Current Mood:

bitchy

Current Music:

Apoptygma Berzerk - Near (banilla dream version)
Tuesday Jan 21
I worked. Came home. I forgot if James and I went out. I think I stayed home.
Wed Jan 22
It was our friend Joe M's birthday party and comedy thing. He seriously rocks. We went to
3 Dog Cantina
holy shit. Gene was ruined me forever, I am addicted to this: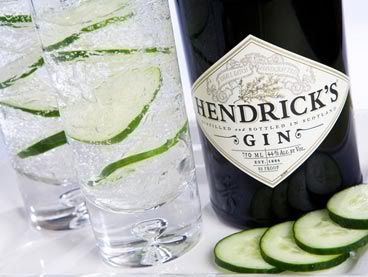 Seriousy CUCUMBER makes this delish! Seriously. THANKS GENE!!!
On Wednesdays they have comedy nights and most of them were funny. I hope to be able to do stand up again, but I rather just draw it out.
Joe, Gene, and my boyfriend James <3
me and Joe
Then we went over to
Burgundy Room
I didn't drink, just water. I was drunk.
Got home. Slept.
Thursday Jan 23
Worked. Don't think I did anything. I bused to Irene's for Yoga and got hit on by two pervy 14 year old boys. Seriously. YOU HAVE INTERNET PORN go watch it. I then was like "Dude, I'm 32 years old and not going to prison. Thanks" They chilled and then offered to walk me to my stop. I let them. They went on their way. Glad they turned civilized.
Friday Jan 24
I worked. I was tired. I stayed home, I drew little things. It wasn't too much cray crazy. I got to deal with some friends being stupid and making me roll my eyes.
I don't get why people wanna be hot messes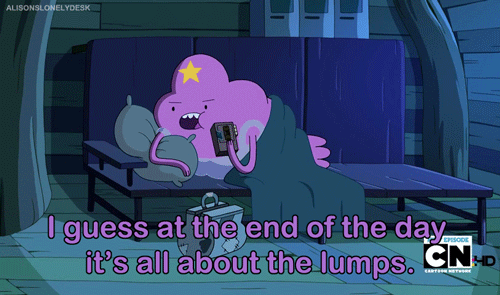 I went to bed cranky.
Saturday Jan 25
I woke up early and took the bus to Mike's. HE took me shooting. Yes, I actually went shooting.
Mike and I picked up his friend I think her name was Emma. We made it out to
Angeles Shooting Range
Andrea met up with us, and OMG you guys I got to shoot a shot gun and did some good skeet shooting. :D it was fun. but OMG my arms were jacked up and my body was sore.
We shot the guns, and people were actually very nice and chill, and there were so many different kinds of people at the shooting range. Seriously, stereotypes are very stupid. I'm also just glad people were being nice, and yes I mentioned to do grab ass here too.
No man is safe. I'm sorry.
We all then went home, it was super fun!
Mike and I got Italian food, and then he dropped me off at a close bus stop (We were both super crunched on time)
I got on the bus, got home.
I bathed, the gun powder smell was off me, and I got dressed. I then bused it to Irene's and we she drove us to Chinatown to dance to some Goth music at
Shadowplay
and we got to talk to Liz O a few times, that was awesome. We danced and laughed and had a great convo about stuff. I'm glad Irene and I just tried something new and were happy about it. :D and there was classy drunk people nearby.
A great night was had.
Sunday Jan 26
I think I rode my bike around. I don't remember. I found out a Youtuber whose stuff I'd watch JewWario killed himself. That sucked. :(
I think I biked to the store. James got home from work for a bit, and drove me to Veggie Grill so I can eat something before heading to Taso's birthday party. I don't wanna be that dick at the party that cries that I can't EAT Anything there, so I figure I eat somewhere first. I'm Vegan, and I like mentioning it cuz for some reason people get a hair up their ass over other people's eating habits. I don't give a flying fuck if other people eat meat. I DO NOT CARE, cuz it doesn't affect me. But whatevs.
Mostly it's people I dont' really associate with or know me anymore. But fuck do I wanna punch people in the privates. But they might like it
Made it out to
The Cat and Fiddle
for Taso's birthday. Found Andrea outside, and we found Taso, and met his cousin. It was good times.
Mike showed up, Met Taso's friends and former supervisor, who happens to be my neighbor. I DRANK HENDRICK'S STRAIGHT HOLY FUCK
During the birthday, there was the Grammy's so we sorta watched them and made jokes. John and Rachael arrive, it was fun times.
I got drunk
asses were grabbed. Rachael and I met a cool dude outside that gave us Gramny swag. It was geting late so we all had to go home. Taso was nice enough to give me a ride home. I had a great time and I'm glad he liked his gifts from peeps. It was super cool. YAY!
WOOOOOO!!! :D
Monday Jan 27
I worked. James and Gene went on a radio show called Baptized by Fire. They got to talk about........well they would have talked about stuff, but sadly one of the Dj's was reaching and trying to convince everyone that she's the coolest vegan rocker chick ever.
She was sadly horribly annoying it's like I just wanted to say "LOok I get it! You're cool, shut the fuck up!" I'm sure if I met her I'd be nice, cuz I heard she's nice, but the show just made me do this a lot while she interrupted Gene or James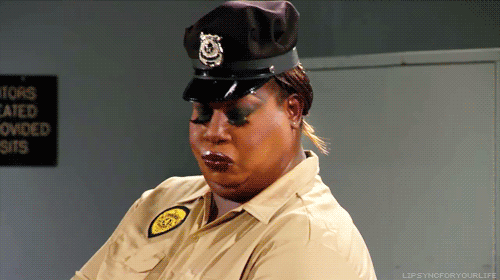 I just wish there would have been more time for them to talk, but yeah...there was so much thirst during that interview I felt second hand embarrassment.
James and Gene came over. I think I came off as a bitch. Lately I've been more bitchy than usual, maybe cuz I never had the gift of beauty to get away with being an asshat. I dunno.
It was fun hanging out, and we talked about stuff. WEnt to Tom Bergin's to drink. yay
I got us a round of Hendrick's. Gene has ruined me.
Tuesday Jan 28
My bike at work.
I got home from work, James and I talked. I'm glad he decided to spend some time with me that day and that we went on an actual date. I know my communication skills are awful but I'm learning how to talk to my partner more. I do have to communicate more, James isn't psychic, he can't read my mind. I think he's amazing and wonderful, he thinks the same thing for me, but we both understand we are not perfect, and we aren't trying to pretend we are perfect. WE JUST AREN'T DICKS.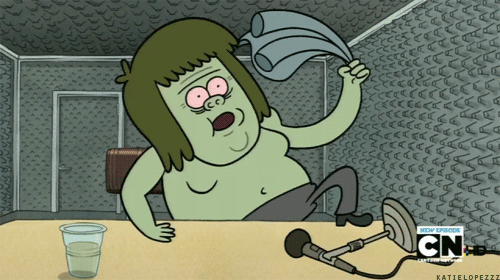 James drove us to this cute place called
Addiction Bistro
it was yummy and we are glad they had Vegan burgers. :D YAY!
Vegan S'more yums.
Then we went to go clothes shopping for me for work. I hate shopping for clothes, but I need new clothes for work I got pants, shirts, dresses and boots. I think once a month, I'm gonna buy clothing. IF POSSIBLE.
James and I then went home, and knocked out.
Wed
Worked. Went to the gym.
one of my new dresses.
I took a Lyft home cuz I missed my stop cuz me and this old dude were talking.
I MADE FRIENDS ON THE BUS!
Thurs
My stupid bike had a flat tire.
Worked
Got Bahn Mi Tofu sammich.
Got home, grabbed my Yoga gear, and raced to Irene's on the bus. IT was fun times. I got to Irene's and we did our Yoga, and then had a great converation about things.
For some reason people dont' want friends anymore, they want "Yes" people. Enablers. Yeah I can't do that. I'm sorry. People have to think about what they say to others.
I wont jerk off your fucking ego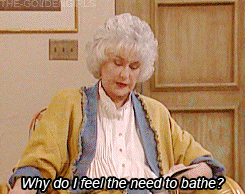 Friday
Worked. a lot.
got home. I think I didn't do anything too interesting.
Came home and chilled out. James and I had Thai food.
Saturday
This was my day in a nut shell:
MY DAY
saw an Elvis on the bus.
Sunday TODAY
James and I took my bike to Rolling Cowboys to get my flat tire fixed.
Got back in the van, headed to Melrose
had coffee. Reaized my bike's back brake wasn't working. SO I HAD TO RIDE BACK TO FUCKING ROLLING COWBOYS......this was about a brake being lame...so yeah not fun.
I took picture.
I ride my bike for 8 miles fuck
American Horror Story house.
this was awesome and it was a nice bike ride back home.
I now know how much more further but yay made it back home
now going out the Rainbow.
Later kids!
Current Mood:

bouncy

Current Music:

David Bowie -Suggrafate City